Media Centre
Search and view all our Case Studies, News and Video
CASE STUDIES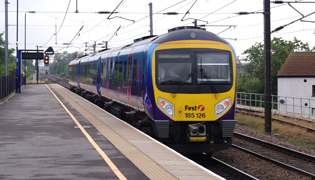 ACO provides Q-Ceptor Separators for surface water run off collection and treatment at Northallerton Station carpark
6 x ACO Bypass Oil Separators were placed throughout the site to provide efficient oil separation and acceptable fall away into soakaway.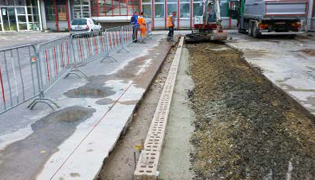 Vienna Airport
ACO H Range provides a safe, secure and effective surface water drainage system to Vienna Airport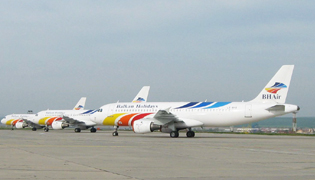 Sofia Airport
ACO StormBrixx provides a complete Surface Water Management solution for BH Air Logistics project at Sofia Airport, Bulgaria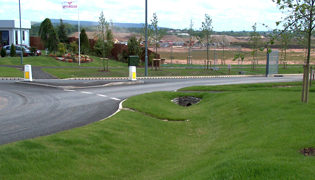 ACO KerbDrain used to remove standing water from new access road to landmark housing development in Chorley
By selecting the shallow invert ACO KerbDrain 305 system, designers were able to minimise the depth of swale required at Buckshaw village.
ACO Rail products minimise impact of track refurbishment, assisting a scheme to remove standing water from Shudehill.
The profiled inlet on ACO Rail products provides an exact match to the track, eliminating all in-rail standing water.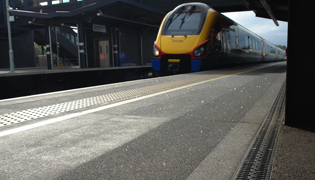 ACO Qmax, KerbDrain & MultiDrain used to create sustainable drainage system for public areas at East Midlands Parkway
ACO products selected to provide optimum performance within each of three Load
Class environments.
1 of 1