Channel drainage maintenance systems
From site design through to life-cycle maintenance
ACO supports effective asset management in channel drainage – from site design through to life-cycle maintenance. ACO have a comprehensive range of gullies and access units for silt management, with easy access for maintenance and cleaning.
Good site design starts with the appropriate placement of access units into channel runs, to improve accessibility for future maintenance. Design services can help support correct positioning. All lengths of Civils + Infrastructure channel runs should include silt capturing sump units and/or general access units. The frequency of these is influenced by the length of the run and the length of commercial jetting hose.
Inspection routines are essential to maintain efficient performance of drainage channels and they should be carried out at frequent and regular intervals. The frequency will depend upon the location and the environment, and should be based on local knowledge, but inspections should be carried out at least once a year.
Channel drainage maintenance brochure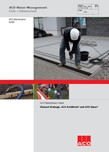 Maintenance video & planning software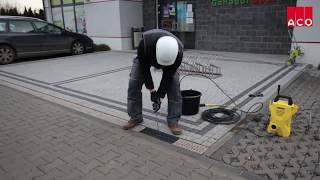 MonoDrain maintenance video (click image to play)
This video demonstrates the ease of which channels systems can be maintained. The jetting (shown here with domestic jetting equipment) applies across all ACO channel drainage systems. Click on the image to view the video demonstration.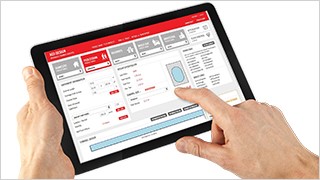 ACO services
ACO QuAD, free hydraulic design software, allows users to create their own maintenance planning schedules. By inputting anticipated sedimentation rates and sedimentation density the QuAD software enables the designer to test their suggested maintenance schedules.
Find out more about ACO QuAD or contact our Design Services team:
Access and maintenance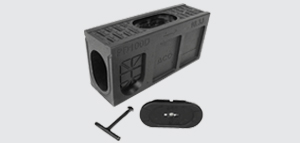 Access solutions
ACO channel products are designed with accessibility in mind. New access units made from composite material, for the ACO combined kerb drainage and monocast channel ranges, offer a superior resistance to corrosion, as well as snap-fit insertion, for improved security.
ACO's channel maintenance guide covers the essential requirements for accessing and maintaining ACO channel systems. It contains the following sections on access options:
Grate access
Access units
Universal gullies & access chambers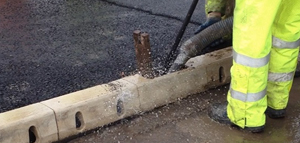 Maintenance solutions
Channel systems including combined kerb drainage, grated or monocast are maintained in very much the same way as gullies and inter-connecting pipework, and use the same jetting equipment. This allows these systems to be easily incorporated into planned drainage maintenance programmes within an overarching asset management approach.
The channel maintenance guide contains maintenance procedures for the following components and products:
Grating maintenance
Domestic channel maintenance
Civils + Infrastructure channel maintenance
ACO KerbDrain maintenance
ACO Qmax maintenance
Cleaning HexDrain / RainDrain channels
See the video below on how to access and clean our popular HexDrain and RainDrain channels.
How can we assist you