BES 6001 Accreditation
Sustainable Sourcing
ACO stands as the first company to secure the BES 6001 responsible sourcing certification under the BREEAM Environmental and Sustainability standard V4.0, demonstrating our unwavering commitment to sustainability and the provision of environmentally and socially conscious products of exceptional quality.
What is BES 6001?
BES 6001 is a recognised standard that signifies a company's commitment to responsible sourcing of materials. This certification stands as a testament to the company's dedication towards not only environmental stewardship but also the well-being of individuals within its operations and along its supply chain.
In acquiring this certification, companies demonstrate a robust approach towards practices such as recycling, waste reduction, avoidance of harmful substances, and ensuring fair working conditions.
Thus, a BES 6001 certification provides customers with confidence that the company's products are produced with respect for the environment and a focus on social responsibility.
Our Motivation
Securing the BES 6001 certification, we assure customers of our responsibly sourced products, reflecting our commitment to sustainability and innovation. This certification provides a comprehensive evaluation of our operations, offering a framework for continuous improvement in line with industry standards.
As innovators in sustainable surface water management and building drainage systems, we minimise environmental impact while maximising social benefits. The BES 6001 certification reinforces our dedication to sustainability for customers and stakeholders. Our commitment is mirrored in our diverse product range, showcasing our dedication to environmental responsibility and sustainability.
Certification Process
Our certification journey began with a pre-assessment report based on evidence we provided as ACO Technologies plc. A comprehensive review of our operations helped us identify improvements and set sustainability benchmarks.
In February 2023, BRE Global audited our Shefford site, examining the responsible sourcing practices in our production process. This move underlines our commitment to lead our industry towards sustainability and responsible sourcing.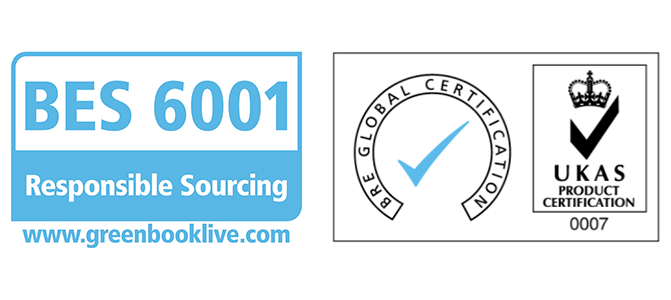 We achieved the highest score for "Biodiversity" under the code. Our Facilities Management Team is committed to preserving biodiversity, implementing initiatives like installing bird boxes, protecting endangered species, and developing wild areas. A dedicated action plan supports our biodiversity stewardship.
We've proactively enhanced sustainability within our supply chain, focusing on reducing environmental impact through collaborative dialogue. We're currently employing diverse mechanisms to collect Carbon and Environmental, Social, Governance (ESG) data, a strategy aimed at optimising our sustainability commitment.
Outcome
We became the first organisation to be certified to version 4.0 of the BES 6001 standard, greatly benefiting contractors, and building owners by facilitating the Responsible Sourcing of Materials (RSM) sections of BREEAM at no additional cost.
The certification helps us ensure responsibly sourced materials, offers guidance for sustainable practices throughout the supply chain, and supports our compliance with new policies and supplier agreements. It provides a framework for evaluating and improving our operations, policies, and practices.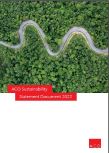 Sustainability Journey
While we've made significant strides in our sustainability journey, we understand there's still much to accomplish. Discover more about our achievements to date and join us as we work towards our future goal of transforming ACO into a net-zero carbon company.