Media Centre
Search and view all our Case Studies, News and Video
NEWS MEDIA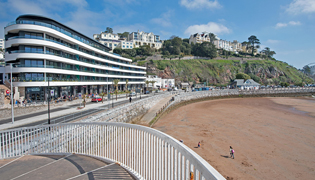 How to fix the UK's seaside towns
A recent parliamentary report has shown that seaside towns are in desperate need of reinvention. With a need to move away from the 'national embarrassment' they have become, attention should turn towards how to re-energise these nostalgic, yet ...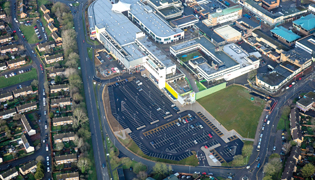 ACO drives high quality drainage solutions for regeneration project
In 2018, Corby town centre was in need of renovation. With more council planners calling for sustainable, urban developments, it became clear that the town's Market Walk Shopping Centre needed to be updated, both functionally and aesthetically.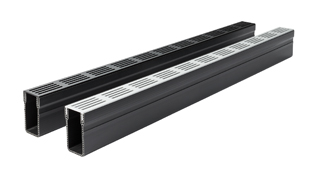 ACO expands popular Threshold Drain system
Exterior drainage can now be extended from thresholds to patio edges thanks to ACO Building + Landscape's portfolio of slimline doorway drainage systems, Threshold Drain.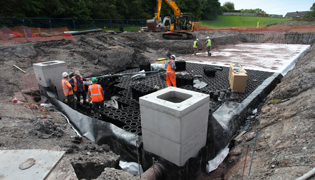 Need to prevent 'Groundhog Day' for SuDS following 'Achieving Sustainable Drainage' report
More needs to be done to avoid 'Groundhog Day' for sustainable drainage, warns ACO Water Management, following a further report profiling the slow delivery of SuDS in England.
ACO to sponsor Urban Infrastructure seminars at futurebuild 2019
For the second year running, the Urban Infrastructure seminar programmes will be sponsored by ACO at Futurebuild 2019. The seminars will focus on effectively planning, building, and landscaping urban redevelopment areas, and will be held at the ...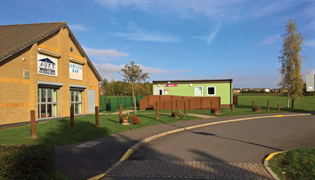 Storming success for Wootton Community Centre
When a Northamptonshire community sports centre began to suffer from the effects of flash flooding, the local water company, Anglian Water, took urgent action to implement a proactive stormwater mitigation strategy. To provide a fast, effective and ...