Media Centre
Search and view all our Case Studies, News and Video
CASE STUDIES
ACO MultiDrain MD Brickslot and Modular 125+ provide an integrated water management solution
ACO solutions utilised around the Blavatnik School of Government façade, entrances and site perimeter.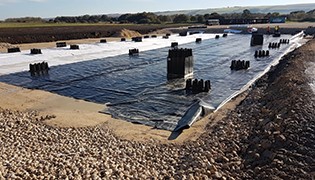 ACO StormBrixx SD provides a shallow attenuation solution in a Scarborough distribution yard
ACO StormBrixx SD is the star solution in Starr Carr Farm storage and distribution yard, in an area with restrictive installation depth
ACO RoadDrain provides a sealed monocast solution in Dublin Port
Creation of a robust and reliable and sealed drainage solution for a new loading yard and terminal.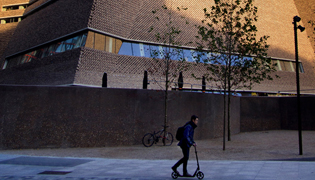 ACO's Bespoke MultiDrain Brickslot manages water for the UK's most challenging geometrical structure - Tate Modern
A drainage & flood management strategy was designed at Tate Modern that minimises the risk of flooding & the impact to the existing ...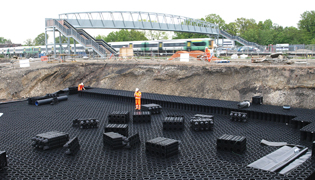 ACO StormBrixx & Q-Brake Vortex Flow control surface water run-off at a new maintenance depot
ACO water management solutions helps overcome challenging on-site logistics of a new maintenance depot.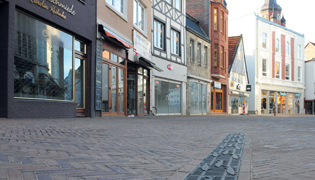 ACO Freestyle bespoke gratings help deliver an aesthetic surface water drainage solution for a town centre upgrade
ACO Freestyle bespoke grating solution help reinforce Itzhoe's unique identity in the pedestrianised area.