Media Centre
Search and view all our Case Studies, News and Video
CASE STUDIES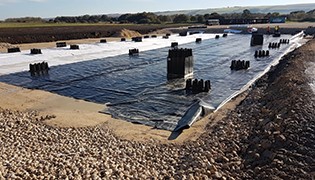 ACO StormBrixx SD provides a shallow attenuation solution in a Scarborough distribution yard
ACO StormBrixx SD is the star solution in Starr Carr Farm storage and distribution yard, in an area with restrictive installation depth
ACO RoadDrain provides a sealed monocast solution in Dublin Port
Creation of a robust and reliable and sealed drainage solution for a new loading yard and terminal.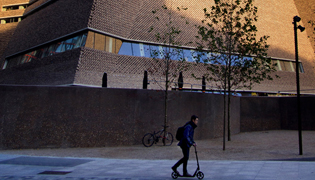 ACO's Bespoke MultiDrain Brickslot manages water for the UK's most challenging geometrical structure - Tate Modern
A drainage & flood management strategy was designed minimising the risk of flooding & the impact to the existing downstream sewer system.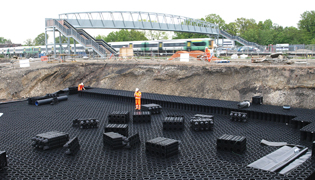 ACO StormBrixx & Q-Brake Vortex Flow control surface water run-off at a new maintenance depot
ACO water management solutions helps overcome challenging on-site logistics of a new maintenance depot.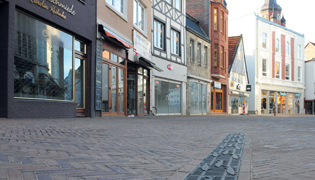 ACO Freestyle bespoke gratings help deliver an aesthetic surface water drainage solution for a town centre upgrade
ACO Freestyle bespoke grating solution help reinforce Itzhoe's unique identity in the pedestrianised area.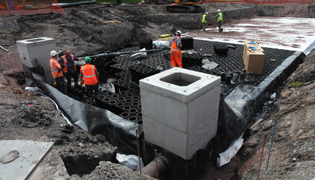 ACO StormBrixx at Telford Academy addresses attenuation site requirements, access and maintenance
This solution designs StormBrixx into a landscaped exceedance sports pitch.