Principles
ACO believe that in order to deliver upon sustainability promises we must align with local and global principles. Such principles help to guide us along our sustainability journey.
By adhering to these principles we are also able to ensure the long-term viability of the business by future-proofing against challenges felt nationally and inter-nationally, in turn benefitting people and the planet.
CEO Water Mandate
ACO Technologies plc became a signatory of the CEO Water Mandate at the start of 2023, driven by our commitment to water stewardship and sustainable water management practices. This global initiative aligns with our mission to protect and enhance the living and natural environment through responsible water management.

ACO is dedicated to addressing the water-related challenges of water scarcity, pollution, and access to clean water. We want to promote transparency and are actively engaging with stakeholders to share best practices and drive positive change in the water sector.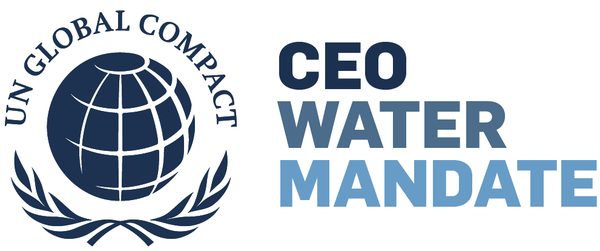 Six Principals of the CEO water Mandate
Direct Operations – taking a leadership role in water stewardship
Supply Chain and Watershed Management - understanding water-related risks and opportunities
Collective Action - collaborate with stakeholders, including governments, civil society organisations, and communities
Public Policy - publicly disclosing water-related information
Community Engagement - promote water conservation, efficiency, and sustainability
Transparency - advocate for water-related public policy reforms
UN Global Compact
ACO is dedicated to upholding sustainable business practices and, in line with our commitment to the CEO Water Mandate, we will be joining the United Nations Global Compact (UNGC). As a renowned corporate sustainability initiative, the UNGC serves as a guiding force for responsible business conduct.
By becoming a part of the UNGC, we will embrace a comprehensive framework that encourages businesses to align their strategies and operations with ten universally accepted principles encompassing human rights, labour, environmental stewardship, and anti-corruption measures.
Human Rights:
Principle 1: Businesses should support and respect the protection of internationally proclaimed human rights within their sphere of influence.
Principle 2: Businesses should ensure that they are not complicit in human rights abuses.
Labour:
Principle 3: Businesses should uphold the freedom of association and the effective recognition of the right to collective bargaining.
Principle 4: Businesses should promote the elimination of all forms of forced and compulsory labour.
Principle 5: Businesses should support the effective abolition of child labour.
Principle 6: Businesses should eliminate discrimination in employment and occupation.
Environment:
Principle 7: Businesses should support a precautionary approach to environmental challenges.
Principle 8: Businesses should undertake initiatives to promote greater environmental responsibility.
Principle 9: Businesses should encourage the development and diffusion of environmentally friendly technologies.
Anti-Corruption:
Principle 10: Businesses should work against corruption in all its forms, including extortion and bribery.
BES 6001 Responsible Sourcing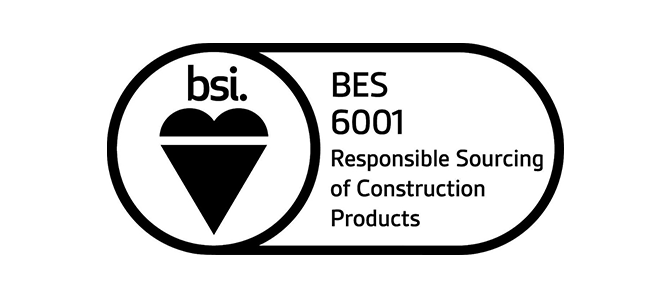 ACO recently received "very good" BES 6001 Responsible Sourcing certification demonstrating our dedication to sustainable and ethical practices throughout our operations and our supply chain. BES 6001 is a comprehensive framework that evaluates the environmental, social, and economic impacts of construction products. It ensures that our products are sourced responsibly, with a focus on areas such as carbon emissions, water management, and biodiversity.
Key Activity Entails:
Carbon emissions: Evaluate and reduce product carbon footprints.
Life cycle thinking: Consider environmental impacts across product lifespan.
Resource management: Prioritize material efficiency, waste minimization, and recycling.
Water management: Focus on consumption, treatment, and conservation.
Biodiversity: Safeguard biodiversity in supply chain and product stages.
Social responsibility: Uphold ethical practices, human and labour rights, and community involvement.
Supply chain transparency: Ensure clarity and responsibility in sourcing/production.
Continuous improvement: Commit to perpetual enhancement in responsible sourcing.
By adhering to BES 6001, ACO can demonstrate to our customers that our products have undergone rigorous scrutiny and meet the highest standards. The standard demonstrates that we go above and beyond to make a positive impact on the environment and society continually improve with annual audits.
Science Based Targets Initiative
ACO have signed the commitment letter and summitted its application to be part of the Science Based Targets initiative (SBTi), an ambitious program that aligns corporate greenhouse gas emissions reduction targets with the global goal of limiting global warming to well below 2 degrees Celsius. As a responsible and forward-thinking organisation, ACO recognises the urgent need to address climate change through decisive action.
ACO have set out substantial reduction targets to align with the Science Based Targets initiative. By 2030 ACO commits to:
Continue sourcing 100% renewable electricity
Reduce absolute scope 1 & 2 GHG emissions by 45%
Reduce absolute scope 3 emissions from purchased goods and services, employee commuting and upstream and downstream transport and distribution by 25%
As a manufacturer, a large part of our emissions is in our scope 3. ACO is dedication to taking tangible steps towards a more sustainable future and aligning our supply chain. ACO are committed to collaborating with our supply chain partners to align our operations with the latest scientific consensus on climate change mitigation. By embracing SBTi, ACO is playing its part in tackling one of the greatest challenges of our time.
CO2nstructZero
ACO were an inaugural member and the first manufacturer to join the CO2nstructZero programme, an initiative led by the Construction Leadership Council (CLC) that aims to drive the construction industry towards a net-zero carbon future. ACO are a business champion of the program and submit to the reporting structure.
The CO2nstructZero program sets out a framework to significantly reduce carbon emissions by focusing on nine priorities in three areas of: Transport, Buildings and Construction Activity. As a supplier ACO align with the following principals:
Transport
1. Accelerating the shift of the construction to zero emission vehicles
2. Maximising use of Modern Methods of Construction
Construction Activity
7. Implementing carbon measurement
8. Become world leaders in designing out carbon
9. Support development of innovative low carbon materials
By aligning with CO2nstructZero, ACO strives to play a vital role in transforming the construction industry, working collaboratively towards a sustainable and low-carbon future.