Highways Drainage
Management of surface water for all highways and trunk roads
Effective management of surface water for all highways and trunk roads is essential for safe use by both vehicles and pedestrians. As a major supplier to highway schemes across the UK for many years, ACO understands these demanding operational challenges and the importance of delivering high-performance surface water management systems.
ACO provides a comprehensive range of highways-specific drainage solutions that support essential road drainage infrastructure in highways, trunk roads, urban roads, footpaths and highways conservation. With design support and Civil 3D BIM files as well as SuDS solutions, ACO assists the infrastructure industry in making, mapping and maintaining the network.
Highways professional development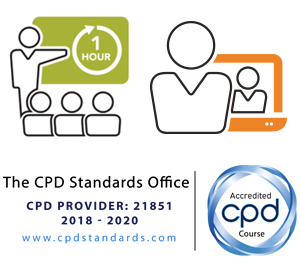 ACO have developed Highways specific professional development to keep those involved in the sector up to date with the latest surface water management trends.
The professional development is available both in-house and as a webinar. These are both certified by the CPD Standards Office, accreditation towards CPD hours of learning.
The focus of the content is on compliance with Highways England drainage requirements and solutions, which overcome problems encountered in urban and rural highway schemes.
Highways Drainage Solutions
Trunk roads
ACO has a number of high-capacity drainage solutions to ensure road surfaces remain as free from standing water as possible on trunk roads. H Range and RoadDrain are monocast products that have been developed specifically for the highways sector with F 900 load class for dealing with heavy-goods traffic.
For highways infrastructure projects where BIM (Building Information Modelling) is used, ACO has produced Civil 3D models of the range to support the most advanced working methods in creating and mapping the network.
Urban Roads
ACO KerbDrain is a combined drainage and kerb product and an ideal solution to support parking infrastructure at Distribution and Warehouse facilities. Polluted water runoff in parking areas and near refuelling bays can be managed by ACO QuadraCeptor, which is an effective cleaning solution that removes heavy particles, silt, nutrients and dissolved materials, such as heavy metals.
Footpaths
One of the ways pedestrian safety is integrated into drainage for road network footpaths is by HeelguardTM gratings. These are fitted to drainage channels such as ACO Multiline Sealin and MultiDrain MD or MultiDrain PPD, and the 10mm slot widths are a more 'heel-friendly' option for footpaths.

Structures
In the Hindhead Tunnel in Surrey, ACO KerbDrain has been installed on each 1.8km twin-bore tunnel carriageway. The fact that it carries the BSI Kitemark gave the design engineers absolute assurance that KerbDrain met the latest Highways Agency requirements.
Other solutions include ACO Deckline, where the product's shallow invert channel drainage system make it ideally suited for use in structural slabs or where excavation depth is limited.
Highways conservation
ACO has been involved in highways conservation for many years and has a number of specific solutions to help animals coexist alongside the road network. Seasonal migration in particular, between land habitats and vital spawning grounds, offers dangers when road networks cross these routes.
The ACO guide wall and climate tunnels help guide and protect small animals around and under roads and ACO also has refuges and nest boxes to support environmental considerations as a part of new road projects.
How we can assist you
The ACO Design Services Team is able to work closely with you through the entire airport drainage project requirements. We also offer design surface software for you to make your own calculations, as well as BIM product files to support the latest efficient project delivery methods.
Highways Drainage product search