Media Centre
Search and view all our Case Studies, News and Video
CASE STUDIES
ACO RoadDrain provides a sealed monocast solution in Dublin Port
Creation of a robust and reliable and sealed drainage solution for a new loading yard and terminal.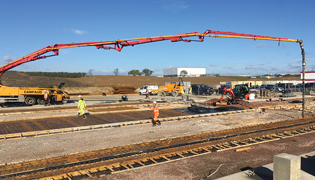 Heavy-traffic on large hard standing area required drainage solution to be constructed at speed in Peterborough
ACO Qmax high-capacity slot drainage with F900 load class used with the new composite edge rails for quicker alignment.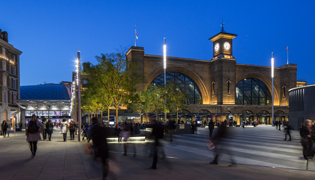 ACO MultiDrain & bespoke drainage at Kings Cross, provide surface water management across large public spaces
A selection of bespoke and standard drainage systems satisfy varying hydraulic requirements over large publically trafficed areas.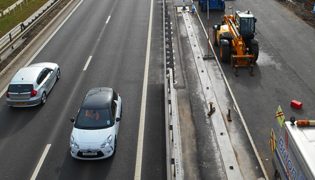 ACO KerbDrain provide fast, efficient drainage along various points of the A453 newly widened carriageway.
With design and cost a major consideration for this project, ACO worked with both the engineer and contractor to ensure targets were met.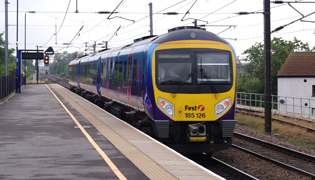 ACO provides Q-Ceptor Separators for surface water run off collection and treatment at Northallerton Station carpark
6 x ACO Bypass Oil Separators were placed throughout the site to provide efficient oil separation and acceptable fall away into soakaway.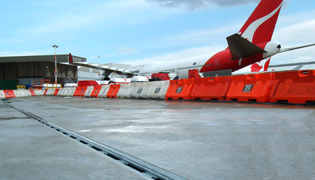 ACO Qmax at Sydney airport provides an effective surface water drainage solution
Design Engineers opted for Qmax 225 drainage system with its heavy duty galvanised frame which does not compromise removable grates.