Media Centre
Search and view all our Case Studies, News and Video
CASE STUDIES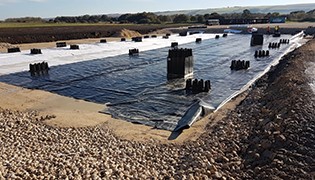 ACO StormBrixx SD provides a shallow attenuation solution in a Scarborough distribution yard
ACO StormBrixx SD is the star solution in Starr Carr Farm storage and distribution yard, in an area with restrictive installation depth
ACO RoadDrain provides a sealed monocast solution in Dublin Port
Creation of a robust and reliable and sealed drainage solution for a new loading yard and terminal.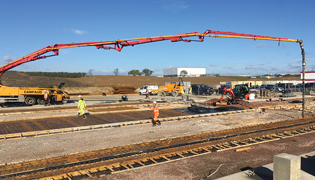 Heavy-traffic on large hard standing area required drainage solution to be constructed at speed in Peterborough
ACO Qmax high-capacity slot drainage with F900 load class used with the new composite edge rails for quicker alignment.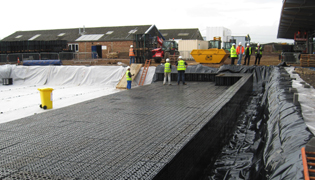 ACO Qmax & StormTanks create a drainage system discharging run-off to local watercourse at controlled rate in Newark
Attenuating volume of ACO Qmax used with shallow ACO StormTank achieve the required holding capacity in the plants restricted space.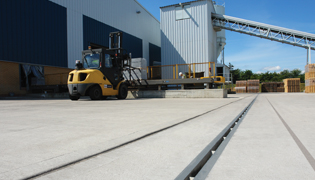 ACO water management systems play key SUDS role at new brick works in Mansfield
ACO Qmax, KerbDrain, S Range & RoadDrain provides drainage with capacity to manage surface water within the curtilage of the facility
1 of 1