Media Centre
Search and view all our Case Studies, News and Video
CASE STUDIES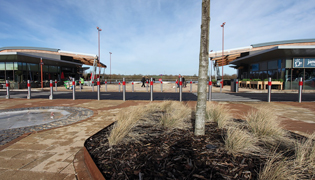 Root, Branch and Boulevard
An innovative use of ACO StormBrixx and SuDS in the Rushden Lakes retail development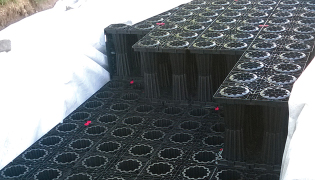 Highway Soakaway
Highway Soakaway – StormBrixx provides the infiltration solution
on a key section of the A442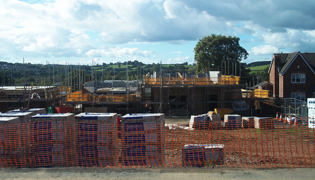 Llanmoor Homes
ACO StormBrixx with man access system tested to see whether it really does address on going access and maintenance requirements.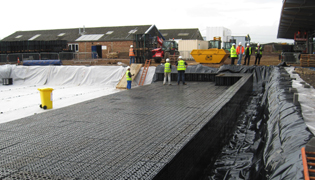 Kybotech Ltd, Timber processing plant
Integrated SUDS network provides total drainage solution at new timber processing plant.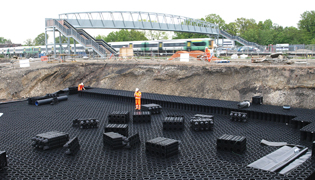 ACO Delivers on all Counts to Three Bridges
Surface water management solution StormBrixx helps overcome challenging on-site logistics of new maintenance depot whilst meeting project's ...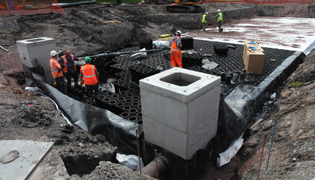 ACO StormBrixx plays its part in new Academy's SuDS design ...
Design goal for managing water on the surface delivers multifunctional attenuation solution