Wildlife Gully Ladder
Helping amphibians to safely escape from gullies
ACO's new Wildlife Gully Ladder helps amphibians, reptiles and other small creatures to escape from drainage gullies. The ladders help to support wildlife conservation efforts, crucially in areas where migratory species roam.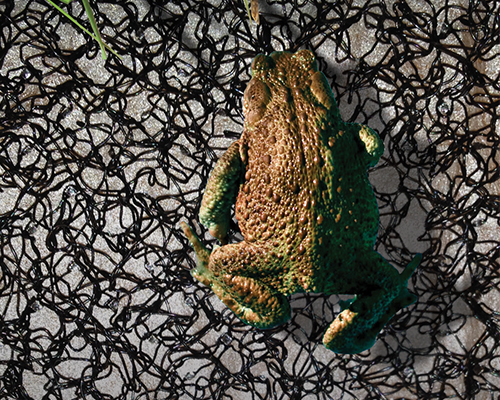 During migration periods, amphibians and small creatures often fall into road gullies. Although easy to enter, these species will find it impossible to climb out. The Wildlife Escape Ladder provides easy passage allowing animals to climb up and out of the gully to safety. Coupled with the ACO Guide Wall, or ACO Wildlife Kerb systems, species can be navigated away from gullies and roads.
Constructed from a mesh material, The Wildlife Gully Ladder provides a stable footing for animals. Stainless steel weighting bars are supplied to prevent the ladder from rising during heavy rainfall. The length of the ladder can be adjusted to suit the depth of a gully. Each pack contains enough mesh and bars for approximately 25 ladders.
Features
Adjustable length for a range gully depths
Weighted bars keeps the ladder accessible at all times
Durable materials and solution
For use with standard road, and ACO KerbDrain gullies
Benefits
Quick and easy to install
Does not obstruct the function and maintenance
of the gully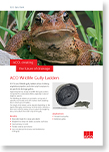 Wildlife Gully Ladder
Find out more about the ACO Wildlife Gully Ladder which aids amphibians, reptiles and small animals in escaping road gullies.
Download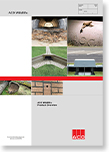 Installation Detail
The ACO Wildlife Ladder can be installed in both a standard road gully or an ACO KerbDrain gully unit.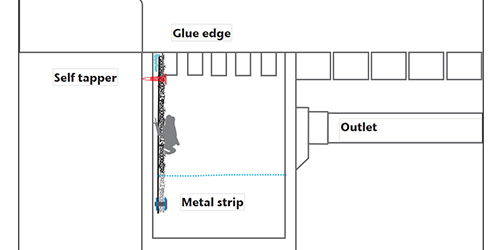 Standard Gully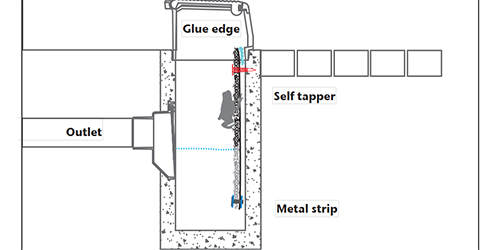 KerbDrain Gully

Need help with your design? Ask our Design Team a question today via our online support facility.
askACO Support is a free to use online service. Our Design Team can provide you with expert guidance on your Wildlife project, without obligation. Speak to one of our team today.