Multislot
Low profile channel system for car parks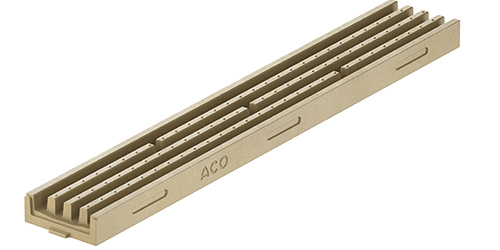 ACO Multislot channels are designed specifically to meet the drainage demands of multi storey and underground car parks.
This low profile channel design is manufactured from corrosion-resistant polymer concrete and has no moveable parts, which reduces overall noise. Accessible and easy to inspect sealing groove make this the ideal channel for these demanding locations, which require robust high-performance solutions.
The channels are available in natural, black and grey finishes to suit a range of surface finishes.
Features
Polymer concrete channel system
Comb shaped channel with no moving parts, for noise reduction
Available in three colours; natural, black and grey
Ideal for concrete and asphalt applications
Fully certified to Load Class C 250
Benefits
Corrosion resistant system
Fast and easy assembly
No moving parts which can cause noise
Easy to seal for a water tight connection
A range of accessories are available
Recommended Applications
Underground, mid and top tiers of multi-story car parks

Multislot Components
ACO has expanded their range of components for the ACO Multislot, allowing for versatility of options for a drainage run that are easy to install, and enable a water tight connection. The channel components are all available in either a natural, grey or black colour to match the aesthetic of the main run.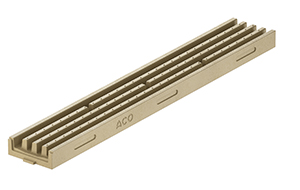 ACO Multislot Channel
One metre section of Multislot. Conveys water to nearest outlet point, while keeping installtion depth minimal. Available in a natural, grey or black colour.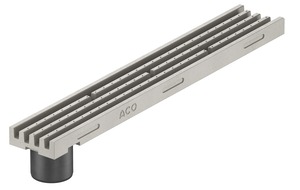 ACO Multislot with vertical outlet
A one metre straight section of ACO Multislot with a 110mm diameter connection for a pipe underneath.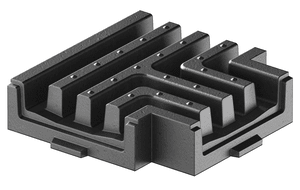 ACO Multislot T type connection element
Allows for two Multislot channel runs that are running perpendicular to interconnect and drain to the same outlet.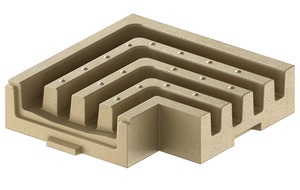 ACO Multislot L type connection element
Easy to install solution that enables the Multislot channel to change direction by 90 degress.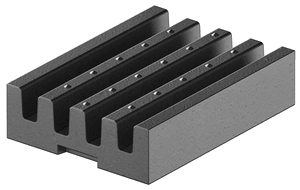 ACO Multislot Adaptor
A short channel section, which changes the connection tab from male/female or female/male, which may be necessary for T or L shaped connections.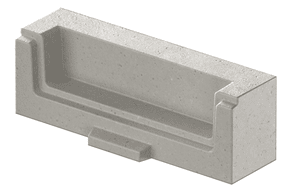 ACO Multislot Endcap
Closes the end of the channel run section, to enable a watertight drainage solution throughout.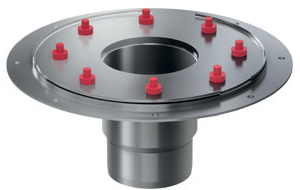 ACO Multislot outlet with double clamping flange
Connects the Multislot into a 110mm diameter vertical pipe, The clamping flange feature helps create a water tight connection at the outlet.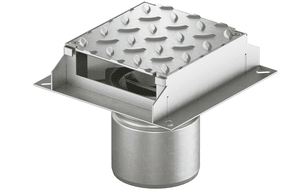 ACO Multislot Gully
A 110mm diameter vertical pipe gully, with foul air trap. With two variations, where the gully outlet can be sited mid run (between channels) or end of run.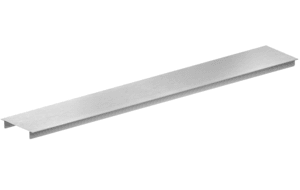 ACO Multislot Installation Cover
Reusable steel cover used during installation to protect the unit and increase installation times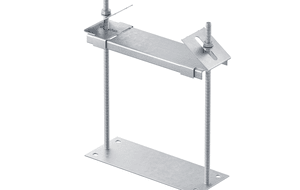 ACO Multifix 1
Galvanised or Stainless steel installation clamps allowing the channels to be installed at the desired level, prior to the laying of the base slab.
Design Advice