SuDS Overflow Gully
SuDS gully unit for rain gardens and bioretention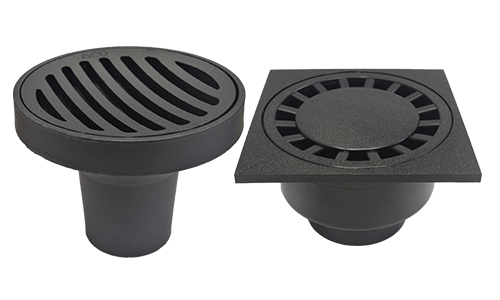 Raingarden and biorentention areas often incorporate overflow pipes, set at a suitable level to prevent saturation the area and to allow a pre-determined freeboard area.
ACO's SuDS Overflow gullies can be utilised in rain gardens and bioretention areas to protect overflow pipes from debris ingress and from accidental damage to the exposed pipe.
Two options are available; a ductile iron gully for larger SuDS installations and an ABS plastic gully for smaller areas. Both feature wide inlet areas minimising blockages, and their black finish will discreetly blend into the surrounding flora.
Features
Large inlet area to minimise blockages
Discreet unit
Available in either a ductile iron or ABS plastic
Benefits
Accurate setting of overflow height
Restricts leaf and debris entry
Inconspicuous aesthetic
Quick and easy installation
Recommended Applications
Overflows in rain gardens and bioretention areas
Design Advice

Need help with your design? Ask our Design Team a question today via our online support facility.
askACO Support is a free to use online service. Our Design Team can provide you with expert guidance on your project, without obligation. Speak to one of our team today.