StormBrixx Range
Stormwater attenuation and infiltration/soakaway crates
ACO StormBrixx is a unique and patented plastic geocellular stormwater management system for attenuation and soakaway (infiltration) usage.
Its versatile design allows the system to be used in configurations and applications across all construction environments as a standalone solution or as part of an integrated sustainable urban drainage (SuDS) scheme.
The patented brickbonding and cross bonding feature provides a strong, long term installation and also helps to improve the construction speed of the tank.
ACO StormBrixx simplifies delivery, site logistics and installation as a result of its stackable design. For each delivery of StormBrixx, up to 4 loads of competitor product may be required, making StormBrixx approximately 75% more efficient in delivery.
The range consists of StormBrixx SD (standard duty) and StormBrixx HD (heavy duty) stormwater management systems.
Stormbrixx Overview Video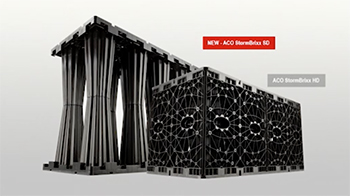 Stormbrixx - 1 Minute Overview Video
This concise video compares the new StormBrixx SD attenuation and soakaway crate solution with the existing StormBrixx HD, examining key features including:
Stormbrixx Product Brochures
Key benefits
Access and maintenance
The whole system, including all the extremities can be inspected and maintained from just a few access points thanks to the open cell structure.
Simplified handling and logistics
The stackable nestled design of each body piece optimises logistics and installation costs by reducing deliveries and storage space needed on site.
Structural integrity
The patented brickbonding and cross bonding feature enables strong, long term installation and improved construction speed of the tank.
Countless configurations
StormBrixx attenuation and soakaway crates offer countless configurations, for flexibility in design and construction to fit any site.
StormBrixx SD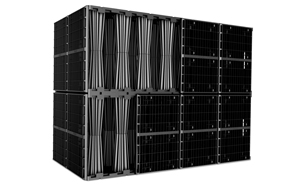 StormBrixx SD is suitable for use in a wide range of construction applications
StormBrixx HD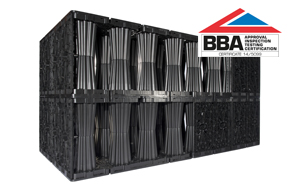 StormBrixx HD- The heavy duty stormwater tank is designed for where installation depth and access requirements are of greater importance to the project. It has Man access units for the more comprehensive maintenance requirements of Local Authorities and water companies.
Compare Stormwater Systems
ACO have created a comparison guide, designed to be a useful tool for specifying stormwater solutions. This gives a more holistic look at the range of systems in the market including permeable paving, large pipes, concrete tanks and geocellular crates, such as ACO StormBrixx.
The guide looks at legislation and key criteria such as: structural strength, design flexibility, logistics and maintenance, in order to help in specifying the right stormwater solution for the project.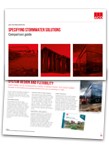 Specifying Stormwater Solutions
A comparison guide of different stormwater solutions against key criteria of: structural strength, design flexibility, logistics and maintenance
StormBrixx accessories
Recommended Applications
Not Recommended Applications
Related Products
ACO StormBrixx has a range of flow control systems that work with it to regulate storm water flow before it discharges into the watercourse or sewer networks. ACO Q-Brake flow controls and ACO Q-Plate orifice plates are capable of regulating any flow for surface water applications and can be used in conjunction with retention and attenuation systems, such as ACO StormBrixx, as an integrated sustainable urban drainage (SuDS) scheme.
ACO TIPS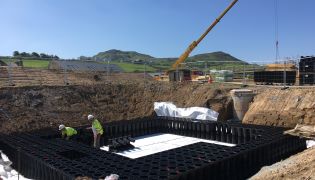 Back to basics: an introduction to geocellular structures
The issue of water attenuation is an increasingly hot topic, with more occurrences of extreme weather patterns being experienced across the UK. This is placing drainage at the heart of construction projects.
ACO ON AIR TOP 3 PRODUCT VIDEOS
ACO has a catalogue of great video content. Click on the image below, to see our Top 3 product videos, featuring StromBrixx.