StormBrixx - countless configurations
StormBrixx attenuation and soakaway crates offer countless configurations, for flexibility in design and construction to fit any site. Find out below some of the innovative ways engineers, contractors and local authorities have designed, installed and maintained StormBrixx solutions in unique configurations including the narrow verge-side configurations of the A442 Highways scheme.
ACO have created a unique comparison guide below designed as a useful tool for specifying stormwater solutions. This looks at legislation and key criteria for geocellular crates, including ACO StormBrixx, as well as other systems in the market, including permeable paving, large pipes and concrete tanks.
StormBrixx case study configurations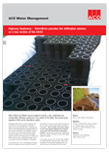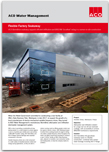 Compare stormwater systems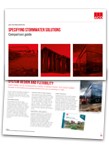 StormBrixx video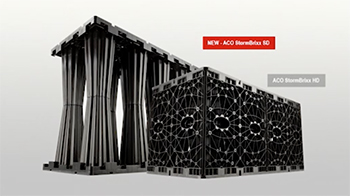 Stormbrixx - 1 Minute Overview Video
This concise video compares the new StormBrixx SD attenuation and soakaway crate solution with the existing StormBrixx HD, examining key features including:
Simplified handling and logistics
Structural integrity
Access and maintenance
Stormbrixx product brochures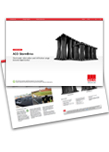 StormBrixx Brochure
Detailed information on ACO's StormBrixx unique and patented plastic geocellular stormwater management system.
Download