Q-Brake Vortex
Controlling the release of stormwater
ACO Q-Brake Vortex is a horizontal vortex flow control designed to prevent downstream flooding by controlling the release of stormwater before it discharges into the watercourse or sewer. Available as a model in both microdrainage & causeway flow hydraulic design software it has many water authority approvals.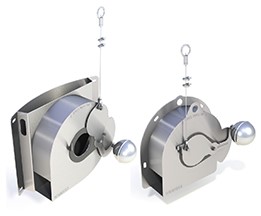 Parameters to quote
Each ACO Q-Brake Vortex and ACO Q-Chamber is individually configured to suit the specific performance criteria and the profile of the chamber.
ACO Q-Brake: Design head (m) & Flow rate (l/s)
ACO Q-Chamber: Depth to invert /Diameter of the chamber /Number of pipe connections /Diameters of pipe connections.
Contact our dedicated stormwater management team for more information and to get a quote: uk-swc@aco.co.uk
Find out more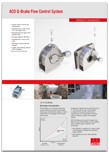 Q-Brake and Q-Chamber Datasheet
Find out more about the ACO Q-Brake Vortex flow Control and the new plastic chamber, ACO Q-Chamber, that can house it
ACO Q-Chamber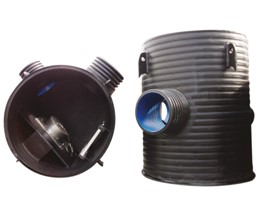 ACO Q-Chamber is a new durable bespoke prefabricated chamber designed to house ACO Q-Brake, as well as ACO Q-Plate. It combines easy-handling and simple installation with a fully-welded plastic, durable construction.
Key Benefits include:
Recommended Applications
Not Recommended Applications
Related products