Nest Box
Shelter for birds that can be built into new or existing walls.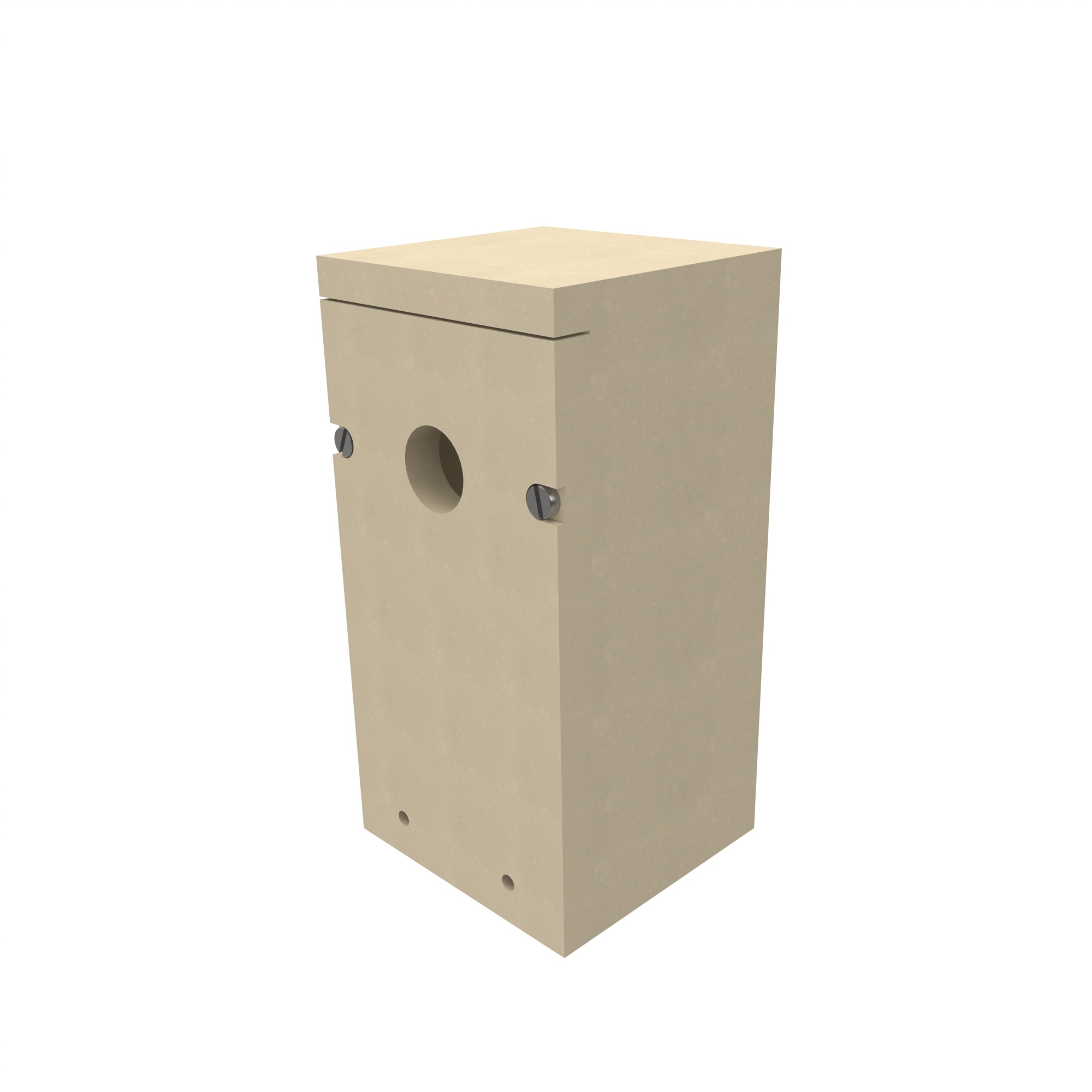 The ACO Nest Box has been designed to provide a sheltered nesting refuge for small birds, specifically blue tits.
The box is three standard brick courses high and half a brick course in width, so is easy to build in to a wall during construction. Alternatively the box may be retrospectively built in, by cutting out a suitable area, or it can be fixed to the face of an existing wall.
The protruding top lip acts as a weathershield and prevents rain running into the box from above. There are two drainage holes at the bottom of the front plate.
The top front plate is completely removable for inspection and cleaning. This should only be done when it is clear that the box is not in use.
Features
Provide roosting and nesting sites for wild birds
Can be retrofitted to existing buildings
Optimised for small birds such as blue tits
Can be opened for checking and cleaning
Long operational life
Benefits
Polymer concrete construction
Easily built into standard walls
28mm access hole
Removable front panel
Recommended Applications
Residential developments
Commercial developments
Schools
Related products