Sport Slot Channel
High quality track area slot drainage system.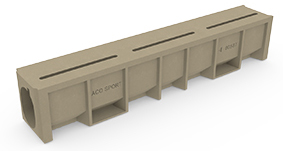 Sport slot channels are manufactured from high strength polymer concrete. Removable Curbing can be fitted for athletics use, and removed for other events.
The system is available as straight and radius units with an anchorage groove for track surfacing on one side, both sides, or with no groove.
Recommended Applications
Not Recommended Applications
Related Products