Webinar | moving to health positive streets
Watch on demand now
To enhance our wellbeing and the environment around us, a core element of future urban developments is making sure our mental and physical health is a design consideration, which can also add economic value and increase productivity. Do we now have the best opportunity to change the way we live and work as we recover from Covid19?
This webinar was live on the 15th September 2020
We'll generate a document of the Q and A and publish it here as soon as possible.
Register and Watch on demand, here
About this Webinar
In our first two Urban Greening webinars we've considered the value of urban greening for cities around the world grappling with the issues of climate change and air pollution and managing transport systems in a post Covid-19 situation and whether urban greening targets are deliverable in reality. .
To continue our series, our next webinar looked at how changes to our infrastructure could lead to more health conscious and environmentally considerate streets. Leading to associated benefits, including improved air quality, public health and wellbeing alongside enhancing natural systems.
Our webinar discussion panel considered:
See the eviewer below for the slides covered in this webinar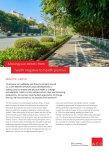 Urban Greening Webinar (Full details)
READ MORE: How can changes to our infrastructure lead to more health conscious and environmentally considerate streets?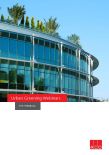 Urban Greening Series: Feedback
Read the feedback from the Urban Greening webinar series.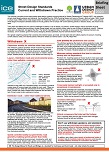 Briefing sheet on street design standards
briefing sheet on street design standards. Sept 2020
Introducing the speakers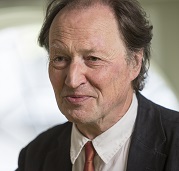 Chair: Robin Nicholson CBE RIBA Hon FIStructE Hon FCIBSE
Robin Nicholson is a partner of the cooperative architecture practice, Cullinan Studio, which he joined in 1979. He is Convenor of the multi-disciplinary Built and Natural Environment think-tank, The Edge, chairs the Cambridgeshire Quality Panel and is a Member of the NHBC Foundation Expert Panel.
Robin is an Honorary Professor at the University of Nottingham and lectures in UK and abroad on the work of the practice in the context of the climate emergency and the need for industrial change.
Previously he was a Vice-President of the RIBA (1992-94), Chairman of the Construction Industry Council (1998-2000), a founder member of the Movement for Innovation Board (1998-2001), a CABE Commissioner (2002-10) and a Non-Executive Director of the NHBC (2007-14)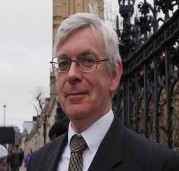 Speaker: Robert Huxford | Urban Design Group - Street Improvement Manual
Robert Huxford is director of the Urban Design Group, an international membership charity for people concerned about improving the design of cities, towns and villages. He is co-founder of PRIAN, the Public Realm Information and Advice Network, and a member of the Institution of Civil Engineers Municipal Expert Panel.
He has been involved in a number of publications on the design and management of towns and cities covering, subjects such as transportation, streets, public realm, highway law and urban watercourses.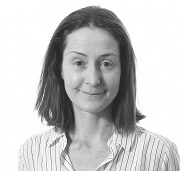 Speaker: Dr Julia Baker | Biodiversity Technical Specialist at Balfour Beatty
Dr Julia Baker is the Biodiversity Technical Specialist at Balfour Beatty, a major infrastructure contractor in the UK. Julia has worked on Biodiversity Net Gain (BNG) projects for a variety of infrastructure developments including highways, railways, energy and housing project. She is the lead author of the UK's Good Practice Principles on BNG and the recently published practical guide on BNG, and co-authored the international "No Net Loss for Biodiversity and People". Currently Julia is on the Natural England Sounding Board for the biodiversity metric, and an Associate for the International Institute of Environment and Development.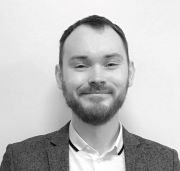 Speaker: Joe Clancy | WSP - biophilic design in architecture
Joe Clancy is an award-winning Landscape Architect at WSP, a global design and engineering firm. He is one of the co-authors of Terrapin Bright Green's 14 Patterns of Biophilic Design and has previously lectured at the EU funded COST RESTORE training school. At WSP, Joe's work ranges from urban renewal and public realm projects to active travel networks. Through WSP's Future Ready programme, Joe aims to incorporate more experiences of nature into the built environment of these projects to enhance human health and well-being, alongside productivity and place attachment.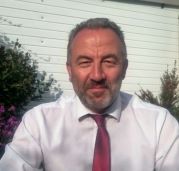 Speaker: Ian Titherington - Lead Officer (drainage) | Cardiff Council
Ian Titherington is a SAB Officer at Cardiff City Council with over 30 years' experience as a Civil Engineer in Local Government. He provides advise on all drainage matters relating to planning applications. These can range from simple house extensions to housing developments of 7000 homes. He was the Project Coordinator & instigator of Greener Grangetown and was the Susdrain UK SuDS Champion 2019.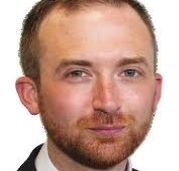 Moderator: Adam Cane | Knowledge Manager | ACO
Educated as a Civil Engineer BSc (Hons), Adam began his career working as a Highways and Bridge Engineer for a local council, giving him hands-on experience. In his six years at ACO, he has enjoyed multiple highly technical roles supporting Engineers on high-level projects. He now uses that knowledge as the Knowledge Manager to create and manage ACO's CPD portfolio and online knowledge base
Key Stats