Drainage for housebuilders
Drainage and landscaping systems for housing developments
ACO products have finish options that both complement and enhance the aesthetic qualities of any housing development.
The modern and functional range provides developers with the most complete and stylish surface water management offering for the external and internal environment.
The range has been manufactured to the highest quality standards, ensuring long life and service within any housing development.
Housing brochure + case studies
ACO TIPS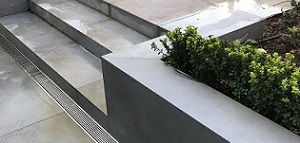 4 key drainage considerations for any housebuilder and developer
The build quality of any housing development is always the most important aspect of the project. Having a poor infrastructure can lead to untold issues with the future performance of the house. As such, ensuring that all elements are intricately planned is of the utmost importance.
ACO Water Management's Oliver Collins explains why implementing an effective surface water management system is integral to delivering long lasting value for any new residential development
Housebuilder Sections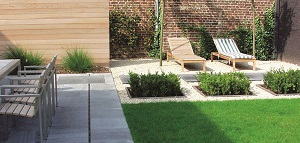 External Home
ACO's range of stylish and modern drainage solutions can enhance the landscape of any domestic driveway.
A range of products are available to complement your garage threshold and driveway entrance, helping to create an attractive and functional space.
Meeting the highest performance standards, ACO's range of driveway products can withstand the rigours of everyday use.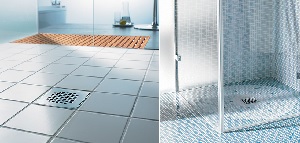 Internal Home
Manufactured to an extremely high standard, ACO's drainage range of channels and gratings is perfect for use in the domestic environment.
We manufacture all of our products from pickle passivated stainless steel to optimise durability and product life and there's a wide range of styles to choose from so you never need to compromise performance for design.
For added peace of mind, customers also get access to our specialist design team who provide expert advice to specifiers and installers and, when required, design drainage systems from scratch.
We can offer all your drainage needs from shower trays for wetrooms to Indoor mats for just inside the front door.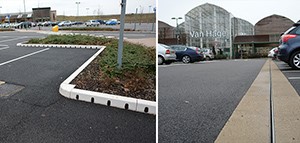 Commercial Areas
Industry in urban areas offers valuable skilled employment for the community but can have certain requirements in relation to surface water management. From the requirement for a monolithic channel to system to an F 900 discreet slot system, ACO have a range of products to suit the majority of infrastructure projects.
With a large increase in residential and community development careful consideration must be given to the planning of surface water management. Specific attention must be given to the load class requirements for each area. ACO offer a wide range of solutions from foot traffic to delivery vehicles and public transport.
ACO TIPS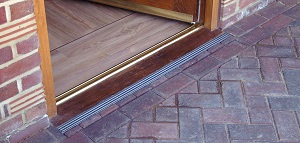 Everything housebuilders need to know about drainage
When it comes to building projects, selecting the right drainage channel can cause quite the headache for housebuilders. From getting the right load classes to making the drainage match the aesthetics of the surrounding area, the devil is in the detail. As there are a lot of options available, housebuilders can, and should, capitalise on the growing opportunity drainage presents to the final appearance of the design.
Here, ACO Water Management's Oliver Collins, explains everything housebuilders and developers need to know about drainage systems.
HOW WE CAN ASSIST YOU
Our Design Team
Collaboration is very much a part of ACO's way of working. For over 50 years we have been offering creative design solutions to all sectors of government, public and private enterprise and have a track record for development and regeneration informed by community aspirations and environmental context. Our in house design team and our external design engineers have excellent technical understanding of interconnected systems that can help you create sustainable drainage solutions in all categories of the urban environment.
Tools to support you
We also offer software for design surface to assist you in making your own calculations, as well as design visualisers to assist in helping assess impact of various grating/inlet details. BIM product files along with a variety of other support documents are all available for download here.