Drainage for your patio
DOMESTIC PATIO DRAINAGE AND LANDSCAPING SYSTEMS
Finish your patio and protect your property with ACO's complete range of channels, and accessories. To ensure you've got the perfect system, that's easy to install and maintain.
The product range provides homeowners with a drainage solution that perfectly complements any style of patio project from slate to natural stone.
Then go for the perfect finish. Using our 'Complete the look' range, designed to be used with ACO's best-selling domestic drainage channels ACO HexDrain® and ACO RainDrain®, you can pick from a wide choice of stylish gratings ranging from contemporary stainless steel to discreet slot options. All available to provide the perfect finish.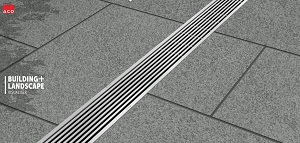 Use our free visualiser tool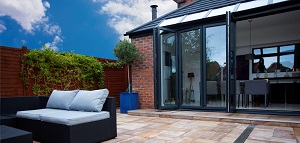 Complete the Look
FEATURED DOWNLOADS