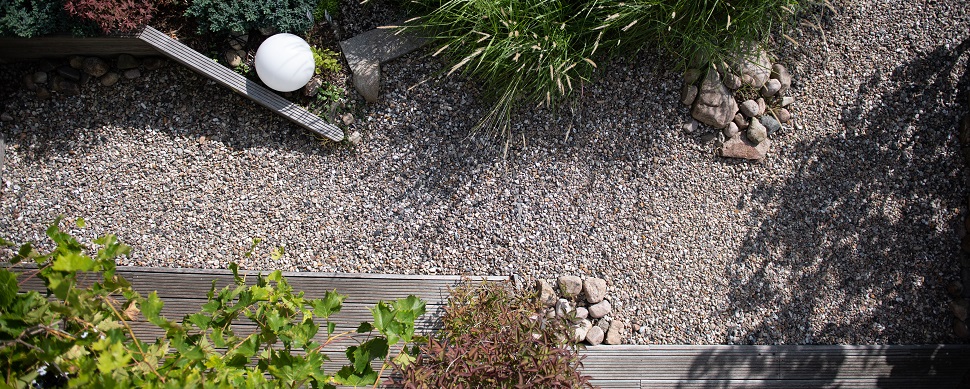 Builders and Domestic Contractors
ACO domestic drainage and landscaping systems to support your next project
Tailored to the demands of domestic applications, ACO House & Garden products have finish options that both complement and enhance the aesthetic qualities of any domestic property, whilst supporting sustainable water management.
This range is convenient for builders and domestic contractors to choose and install, with industry leading support to help you deliver the best project for your customers.
The modern and functional range provides homeowners with the most complete and stylish surface water management offering.
The range can easily be incorporated in to the latest sustainable designs, for conscious and considerate water management.
Our polymer concrete channels are also made from Vienite®. Vienite® is a polymeric based recycled material that contains post consumer waste previously destined for landfill in the UK.
The whole ACO range has been manufactured to the highest quality standards, ensuring long life and service within and around your domestic landscape.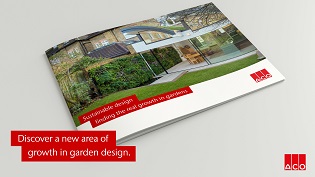 New sustainable design ebook
We have a new free ebook for garden designers and landscapers focusing on how sustainble design can be good for your customers, your business and ultimately the planet.
Take a look
What kind of project are you working on?
Take a look at the sections below for details on products we offer for different areas and applications around the House & Garden.
You can also find on our YouTube channel product and installation videos if you're looking for more info.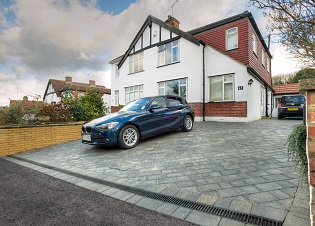 Driveways
ACO's range of stylish and modern drainage solutions can enhance the landscape of any domestic driveway.
A range of products are available to complement your garage threshold and driveway entrance, helping to create an attractive and functional space.
Meeting the highest performance standards, ACO's range of driveway products can withstand the rigours of everyday use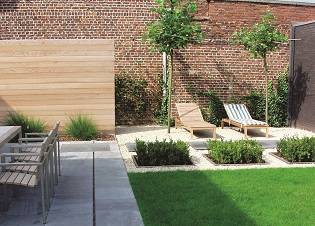 Patios
Enhance your patio design with ACO's elegant and modern 'Complete the Look' and slotted gratings.
The product range provides homeowners with a drainage solution that perfectly complements any style of patio project from slate to natural stone.
Designed to be used with ACO's best-selling domestic drainage channels ACO HexDrain and ACO RainDrain, a choice of styles ranging from contemporary stainless steel to discreet brickslot options are available to provide the perfect finish.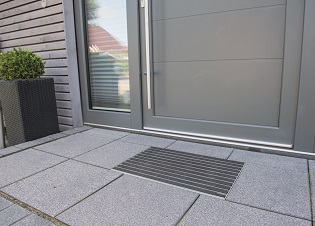 Building thresholds
ACO's range of building threshold products, help to create attractive threshold drainage around the entrances of the home.
ACO threshold drainage removes water ponding at entrances, whilst also providing attractive and functional detail in the architecture of the home.
A variety of finishing options, ranging from slimline stainless steel to anthracite carpet, are available to enhance your threshold.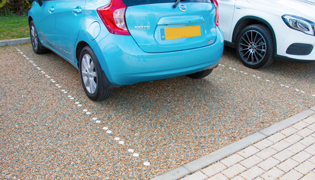 Landscaped areas
ACO's range of ground stabilisation system, allow for functional, beautiful spaces and easy water management.
ACO GravelGuard and GroundGuard are ideal for use in domestic driveways and paths, where a grass or decorative aggregate finish are required to complement the landscape, whilst also reducing the risk of potholes, rutting or grass damage.
The range offers unimpeded flow to surface water, reducing the rate of run-off and is exceptionally lightweight and strong, making the products quick and easy to install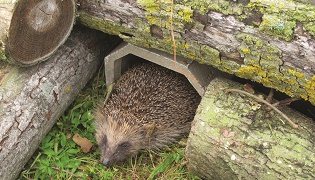 Biodiversity
Bird boxes, bat boxes, wildlife refuges and more. If you want to enhance and support biodiversity on a project ACO can help with its range of Wildlife products.
Landscaping Associations
ACO is a proud member of both the British Association of Landscape Industries and The Association of Professional Landscapers.
We also regularly work with the Society of Garden Designers members.
Find out more about these organisations, and how we're working with their members below.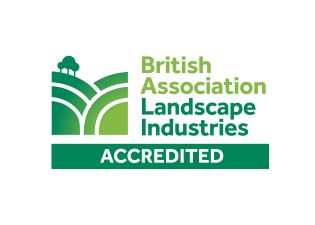 British Association of Landscape Industries
Established in 1972 the British Association of Landscape Industries promotes, supports and inspires over 900 Accredited members including landscape contractors, landscape architects, garden designers and suppliers to be leaders of an environmentally, ethically and commercially sustainable landscape services industry.
BALI accredited members can carry out works in all areas of landscaping, including but not limited to garden design, hard and soft landscaping, lawn care or artificial grass, hydroseeding, irrigation and drainage, groundworks, roof gardens and sports grounds and maintenance.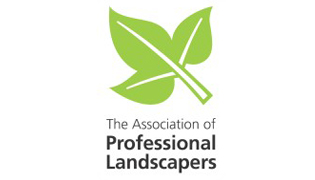 Association of Professional Landscapers (APL)
The Association of Professional Landscapers (APL) was formed to help consumers make an informed choice. Established in 1995, the APL, which is a specialist group of the Horticultural Trades Association (HTA), and represents landscapers who have met a required standard of professionalism. Members of the Association are registered with the government endorsed TrustMark scheme and are regularly inspected and agree to follow our Customer Charter. All APL members also hold appropriate insurances and have traded for a minimum of two years.
Need inspiration?

Can't find what you're after?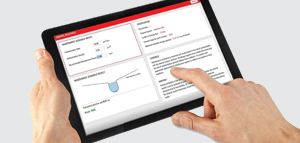 Design + Support services
Surface water management system design can often be a complex task. Success in combining products and processes requires a thorough understanding of how these different elements work together.
The ACO Design Services Team is able to work closely with you through the entire design process to ensure accurate and cost effective product selection is made.
Services we offer (Free and without obligation)
Whole system design, from collection to the attenuation of surface water.
Hydraulic calculations & AutoCAD detailing
Parts schedules