Builders & domestic contractors
ACO domestic drainage and landscaping systems to support your next project

Tailored to the demands of domestic applications, ACO House & Garden products have finish options that both complement and enhance the aesthetic qualities of any domestic property, whilst supporting sustainable water management.
This range is convenient for builders & domestic contractors to choose and install, with industry leading support to help you deliver the best project for your customers.
The modern and functional range provides homeowners with the most complete and stylish surface water management offering.
The range can easily be incorporated in to the latest sustainable designs, for conscious and considerate water management.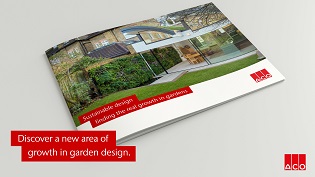 New sustainable design ebook
We have a new free ebook for garden designers and landscapers focusing on how sustainble design can be good for your customers, your business and ultimately the planet.
Take a look
What kind of project are you working on?

Driveways
ACO's range of stylish and modern drainage solutions can enhance the landscape of any domestic driveway.
A range of products are available to complement your garage threshold and driveway entrance, helping to create an attractive and functional space.
Meeting the highest performance standards, ACO's range of driveway products can withstand the rigours of everyday use

Patios
Enhance your patio design with ACO's elegant and modern 'Complete the Look' and slotted gratings.
The product range provides homeowners with a drainage solution that perfectly complements any style of patio project from slate to natural stone.
Designed to be used with ACO's best-selling domestic drainage channels ACO HexDrain and ACO RainDrain, a choice of styles ranging from contemporary stainless steel to discreet brickslot options are available to provide the perfect finish.

Building thresholds
ACO's range of building threshold products, help to create attractive threshold drainage around the entrances of the home.
ACO threshold drainage removes water ponding at entrances, whilst also providing attractive and functional detail in the architecture of the home.
A variety of finishing options, ranging from slimline stainless steel to anthracite carpet, are available to enhance your threshold.

Landscaped areas
ACO's range of ground stabilisation system, allow for functional, beautiful spaces and easy water management.
ACO GravelGuard and GroundGuard are ideal for use in domestic driveways and paths, where a grass or decorative aggregate finish are required to complement the landscape, whilst also reducing the risk of potholes, rutting or grass damage.
The range offers unimpeded flow to surface water, reducing the rate of run-off and is exceptionally lightweight and strong, making the products quick and easy to install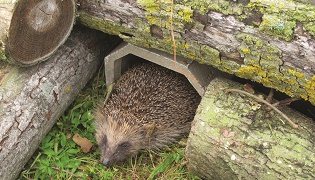 On site biodiversity / wildlife support
Bird boxes, bat boxes, wildlife refuges and more. If you want to enhance and support biodiversity on a project ACO can help with its range of Wildlife products.
ACO tips

Understand Load Class
Understanding which Load Class of drainage product to use, is an essential step before you can select the right product for an application.
Take a look at our Load Class page on the link below for more information.
Need inspiration?

Can't find what you're after?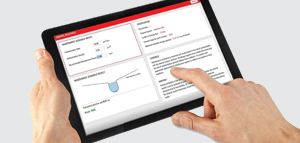 Design + Support services
Surface water management system design can often be a complex task. Success in combining products and processes requires a thorough understanding of how these different elements work together.
The ACO Design Services Team is able to work closely with you through the entire design process to ensure accurate and cost effective product selection is made.
Services we offer (Free and without obligation)
Whole system design, from collection to the attenuation of surface water.
Hydraulic calculations & AutoCAD detailing
Parts schedules