Drive Entrance
Creating the perfect drive drainage system
ACO's driveway range meets the highest performance standards and are tested to withstand the rigours of everyday use.
With the change in consumer shopping habits B 125 rating or higher is recommended for driveway entrances to help prevent
damage by turning home delivery vehicles or large domestic vehicles.
ACO offers a wide range of product options from the discreet RainDrain brickslot to the stylish Antique iron gratings.
We also have a range of ground stabilisation products, that are perfect for a gravel drives or creating extra reinforced overspill parking/lawn space.
ACO TOOLS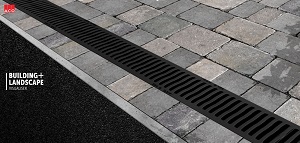 Use our free visualiser tool
With a wide range of options available, our visualiser tool enables you to see what the different solutions could look like when installed with different materials.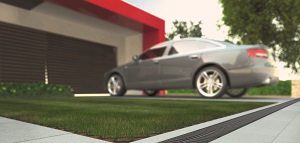 Complete the Look
ACO offer a range of different cast iron gratings for our best-selling ACO RainDrain B 125 channels, enabling the perfect finish and style for your driveway. Choose from:
Antique Iron Heelguard (ATec Grating)

Mosaic Heelguard (ATec Grating)

Intercept Heelguard (ATec Grating)
ACO TIPS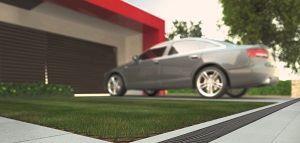 Driveway drainage: Top 5 tips
At the entrance to many properties, driveway drainage serves as both a functional and aesthetic part of the property gateway.
Neil Higgins, Product Training Manager at ACO Water Management gives his top 5 tips for effective driveway drainage
Which product to choose?
ACO offers a wide range of drainage channels and surface water management solutions. Here are some of our key channels that meet the B 125 Load class requirements for driveway entrances. However if you have larger vehicles using the drive you may need a higher Load class C 250 product such as our ACO CivicDrain. Please get in touch if you need anymore help making a selection of which product is right for your project.

RainDrain Brickslot B 125 drainage channel
ACO RainDrain Brickslot B 125 channel is a popular drainage channel option for driveways. It's galvanised steel slot top style grating is a discreet option for achieving the perfect finish

GroundGuard ground stabilisation tile
ACO GroundGuard is a lightweight ground reinforcement system ideal for grass or gravel stabilisation. The robust system is certified for loads up to 250 tonnes per m2, making it ideal for driveways and parking areas.
FEATURED DOWNLOADS