Drive Entrance
Creating the perfect drive entrance
ACO's driveway range meets the highest performance standards and are tested to withstand the rigours of everyday use.
With the change in consumer shopping habits B 125 rating or higher is recommended for driveway entrances to help prevent
damage by turning home delivery vehicles or large domestic vehicles.
ACO offers a wide range of product options from the discreet RainDrain brickslot to the stylish Antique iron gratings.
We also have a range of ground stabilisation products, that are perfect for a gravel drive or creating extra reinforced lawn space.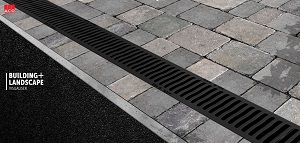 Use our free visualiser tool
Complete the Look
FEATURED DOWNLOADS