Garage Threshold Drainage
Creating the perfect garage threshold
The ACO range of stylish and modern drainage solutions enhance the landscape of any garage threshold, helping to create an attractive and functional space for homeowners. The products are tested to the highest performance standards and are quick and easy for developers to install.
We offer a wide range of solutions from discreet brickslot, through to channels with integrated LED lights.
Take a look at our visualiser tool and Complete the Look range to find your perfect finish.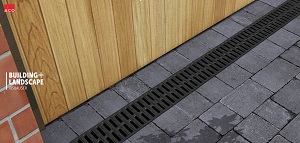 Use our free visualiser tool
Complete the Look
FEATURED DOWNLOADS