Landscape Professionals - ACO Academy days
Sharing ACO's Water Management Knowledge
EVENT NOW POSTPONED DUE TO LATEST GOVERNMENT ADVICE AROUND CORONAVIRUS.
We have had to postpone the March and April Landscape professionals academy days at our ACO Academy in Shefford due to the latest government advice around Coronavirus
We intend to reschedule these dates, but these will be confirmed in due course.
If in the meantime if ACO can be of any assistance with design or planning of surface water on your next project please contact us: https://www.aco.co.uk/contact-us
Meeting your customer's aims and objectives while considering real world practicalities around water management can be complex. Ensuring the design meets the needs of the client and the site, requires an understanding of all the elements involved and how they work together. ACO's extensive experience over more than 35 years allows us to help you create the right finish.
The next dates, currently taking reservations are:
What if I'm not a BALI member, but would still like to join?
If you're a student, or other interested party who would like to attend an ACO Academy day but aren't a BALI member, please email us with your contact details and let us know which date you'd like to attend, we will respond to let you know if we can accomodate you.
THE WORKSHOPS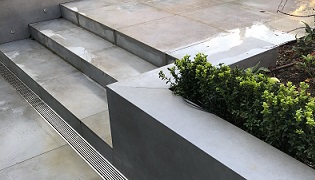 What Do They Include?
Our expert team are running a series of FREE one day workshops at our ACO Academy to share their knowledge, so BALI members can:
1. Learn about the wide range of water management solutions that are available to ensure the perfect finish.
2. Qualify for membership to the ACO Expert Club.
3. Understand, recommend & apply regular maintenance schedules to ensure long term resilience.
4. Recieve support materials to help with recommending products to your customers.
5. See how some of our key products are made in our factory here in Shefford.
Lunch and refreshments will be provided.
After the session will be a networking opportunity and guests are welcome to bring any current projects they might want any support on.
The Details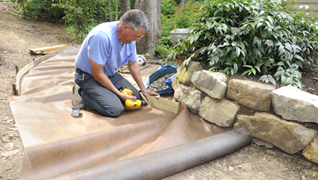 Who Are They For?
The Workshops are for any landscape professionals from design, to build and maintenance. Whatever your level of experience, the ACO team will be on-hand to assist with any questions you may have.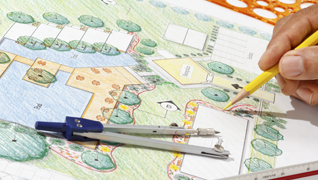 Location:
The ACO Academy in Shefford, Bedfordshire,
Address: ACO Technologies plc | ACO Business Park | Hitchin Road | Shefford | Bedfordshire | SG17 5TE
WHO ARE ACO?
ACO TECHNOLOGIES PLC
ACO Technologies plc is the UK division of the ACO Group. Established in 1984, ACO Technologies plc is based in Shefford, Bedfordshire and uses a diverse range of materials including polymer concrete, iron, steel and plastic to develop innovative products that are supported by a comprehensive design and after sales service.
ACO has a broad range of surface water management systems designed to provide the optimum solution in storm water control and sustainable drainage systems. These ranges are designed to suit many applications including internal and building drainage, parking areas, retail and commercial developments, highways, residential developments and airports and docks. The portfolio includes oil separators, storm water attenuation and infiltration systems, traditional channel and grate assemblies, monocast and high capacity drainage systems as well as solutions for environmentally sensitive projects.
WHAT IS BALI?
BALI is the leading trade association that represents all landscape professionals, from design, build and maintenance through to supply, training and education and confidently offers nationwide coverage, with a landscape professional based in every county including England, Wales, Scotland and Northern Ireland.
askACO Ongoing Support
We know that you will have ongoing questions about surface water design, attenuation solutions and technical queries. To ensure you always receive the answers you need attendees of the Academy day will also be offered the following exclusive ACO benefits: