Commercial Drainage
Factories / Hotels / Offices / Airports / Car Parks / Railways / Chemical / Pharmaceutical
We recognise that whether you're looking for a drainage system for an industrial or commercial facility or a national landmark, the drainage you choose needs to complement the building's design and look as good as it performs. That's why, in addition to our vast range of off the shelf products, we have a specialist drainage design team on hand to help ensure you get a drainage system that looks good, is highly durable and meets all of your drainage requirements.
View our range of commercial drainage channels and gullies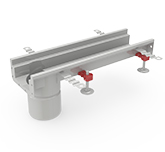 The ACO Modular Drainage Channels are available as an off the shelf option for your drainage system. Also available in Hygienic designs they are ideally suited to a range of commercial drainage applications.
Our pipes and bespoke systems can provide the ideal solution for project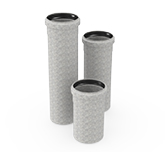 ACO PIPE provides our customers with access to high quality stainless steel pipe and fittings in a range of sizes with a push fit design for ease of installation.
Featured Downloads
Download our commercial drainage brochures and some key case studies to help you develop ideas about your latest project