ACO Lipujet
Free-standing grease separator units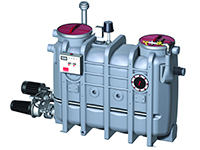 ACO LipuJet separators are essential commercial kitchen equipment, designed for applications where a free-standing grease separator unit is required.
Available in a wide range of sizes and specifications, LipuJet grease separators are easy to transport and assemble.
LipuJet products come with integrated sludge traps and are manufactured in either stainless steel or polypropylene to suit different customer requirements.
Product overview video
Features
Certified to BS EN 1825
Manufactured in stainless steel or polypropylene for different applications
Staggered nominal sizes
Rugged construction and long life
Integrated sludge trap
Inlets and outlets for pipe connection
Benefits
Free-standing installation in frost-free premises
Easy to transport and assemble
25 year stability verification
Minimised maintenance and disposal costs
Suitable for high pressure internal cleaning and container filling
Wide range of sizes and specifications
Recommended Applications
Commercial kitchens where space is at a premium
Smaller commercial kitchen operations
Hospitals and care homes
University catering facilities
Hotel kitchens
Factory and office canteens
ACO LipuJet P-O Range (up to NS 10)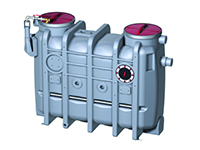 ACO LipuJet P-OB
Emptying and cleaning via maintenance opening
Odour build-up during emptying and cleaning
ACO LipuJet P-OA
Connection for direct suction
Completely automatic programme
No odour build-up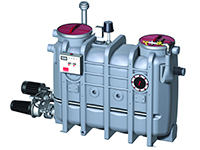 ACO LipuJet P-OAP
Connection for direct suction
Completely automatic programme
With drainage pump and remote control
No odour build-up
ACO LipuJet P-O Range (NS 15-30)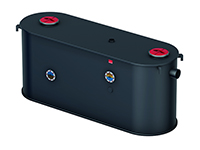 ACO LipuJet P-OB
Mobile separator for snack-bars or marquees
Basic version empties via inspection opening
Can be supplied as oval, circular or split versions for ease of delivery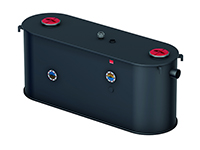 ACO LipuJet P-OD
Mobile separator for snack-bars or marquees
Extension 1 empties using direct suction
Can be supplied as oval, circular or split versions for ease of delivery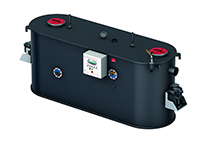 ACO LipuJet P-OA
Mobile separator for snack-bars or marquees
Extension 2 empties with manual high-pressure internal cleaning and optionally with an odour-free disposal pump
Can be supplied as oval, circular or split versions for ease of delivery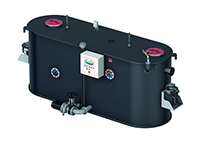 ACO LipuJet P-OAP
Extension 3 empties with automatic high-pressure internal cleaning and optionally with an odour-free disposal pump and remote control
Can be supplied as oval, circular or split versions for ease of delivery
Optional manual or automatic version
ACO LipuJet P-R Range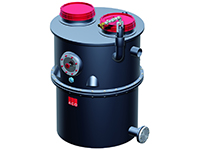 ACO LipuJet P-RB
Emptying and cleaning via maintenance opening
Odour build-up during emptying and cleaning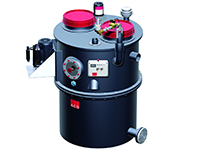 LipuJet P-RA
Connection for direct suction
Completely automatic programme
No odour build-up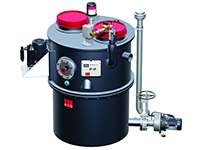 LipuJet P-RAP
Connection for direct suction
Completely automatic programme
With drainage pump and remote control
No odour build-up
Featured Downloads
Related products