ACO LipuMax
A range of below ground gravity grease separators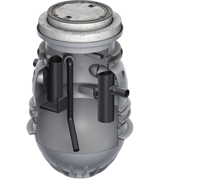 The ACO LipuMax range of below ground grease separators are designed to efficiently separate fats, oils and grease from waste water.
Using advanced design, materials and manufacturing techniques, roto-moulding technology gives the below-ground tanks the structural integrity to withstand the rigours of site handling and installation as well as hydrostatic forces generated by changing ground water levels.
Delivering optimum durability and with a service life of 50 years, ACO LipuMax grease separators are manufactured, tested and certified in accordance with BS EN 1825.
Product overview video
Features
Certified in accordance with BS EN 1825
Compact and rigid one-piece roto-moulded polyethylene construction
Built-in rib structure provides positive features to key into surrounding concrete
Buoyancy-proof shaft to the top edge of the manhole cover with no in-situ concreating required for D 400
Full load class A15 to D400 capability to BS EN 124
Optional concrete load distribution plate for D400 applications
Benefits
High performance and durability
Guaranteed product stability for 50 years
Resists ground water to service levels
Reduced slab reinforcement requirements
Reduces risk of drain blockages
Service and technical support available via ACO and its partners
Helps keep your kitchen running
Recommended Applications
Hotel kitchens
Restaurants
Hospital clinics & care homes
Large catering establishments
Factory and office canteens
University catering facilities
Lipumax Range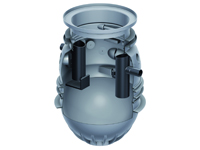 Lipumax P-B
Emptying and cleaning via shaft manhole cover
Odour build-up during emptying and cleaning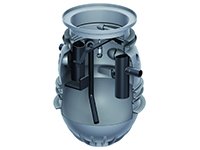 LipuMax P-DM
Connection for direct suction
High pressure cleaning operated manually
No odour build-up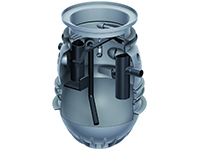 LipuMax P-DA
Connection for direct suction
Completely automatic programme
No odour build-up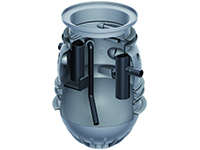 Lipumax P-D
Connection for direct suction
Odour build-up during cleaning
Featured Downloads
Related products