Specify + Purchase Stainless Steel Gullies
Identifying suitable product using the selector
The stainless steel drain gully systems fall into five main categories: Fixed Height and Telescopic gully systems, EG150 Eurogully range, Rodding Eyes, Micro Floor gullies and bespoke gullies. Each floor gully product has particular benefits.
You can easily find the correct Gully System for your project using our specifier tool below. Simply answer a few questions to define your solution and then proceed to purchase the product either from your preferred merchant or directly from ACO.
A full product specification datasheet PDF download is available once a suitable product is identified.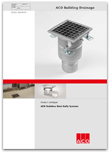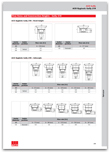 All Specify + Purchase Products
E-Commerce Products
Specify + Purchase products