Specify + Purchase Shower Channels and Gullies
Find the right wet room drain for your project using our selector
ACO stainless steel shower drain channels and gullies can be used with tiled or flexible sheet flooring, and are available with a choice of grating designs to provide an outstanding finish to your wetroom floor.
Our experts' recommended linear shower channel or shower gully drain for your project can be found in 3 easy steps:
Simply answer a few questions below from the drop down selector about your project.
Receive our experts' recommended solution for your project (Including a full PDF specification datasheet to download) as the outcome to your choices.
Then proceed to purchase the product either from your preferred merchant or directly from ACO. Please note your final solution may include multiple items supplied as a kit.
Answer questions below about your project to receive our experts' recommended solution for you.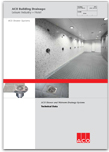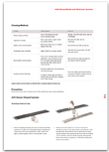 All Specify + Purchase Products
E-Commerce Products
Specify + Purchase products