Specify + Purchase Rainwater Outlets
Identifying suitable product using the selector
ACO Building Drainage has an extensive range of aluminium rainwater outlets and car park gullies which are suitable for use in a variety of commercial, industrial and residential applications.
You can easily find the correct Rainwater Outlet product for your project using our specifier tool below. Simply answer a few questions to define your solution and then proceed to purchase the product either from your preferred merchant or directly from ACO.
A full product specification datasheet PDF download is available once a suitable product is identified.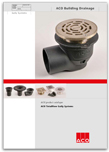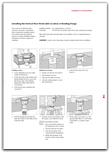 All Specify + Purchase Products
E-Commerce Products
Specify + Purchase products