Shower Gratings
Designer gratings for gully and channel systems
ACO provides a wide choice of shower grating designs. These are ideal shower drain covers for both gully and channel systems providing elegant options to suit every taste for both bathrooms and wet room designs. ACO shower gratings are available in electro-polished stainless steel, glass or textured surfaces in a variety of shapes and lengths.
Features
Wide range of grating design options
Manufactured from stainless steel, glass or textured materials
Benefits
High quality finish
Combine functionality and durability
Recommended Applications
Private residential
Residential developments
Hotels
Commercial offices
Sport and leisure facilities
Download our wetroom brochure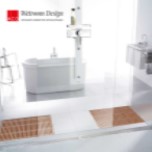 ACO Wetroom Brochure
Download our wetroom design brochure for more details on our sophisticated barrier free wetroom drainage systems.
Download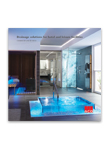 Related Products