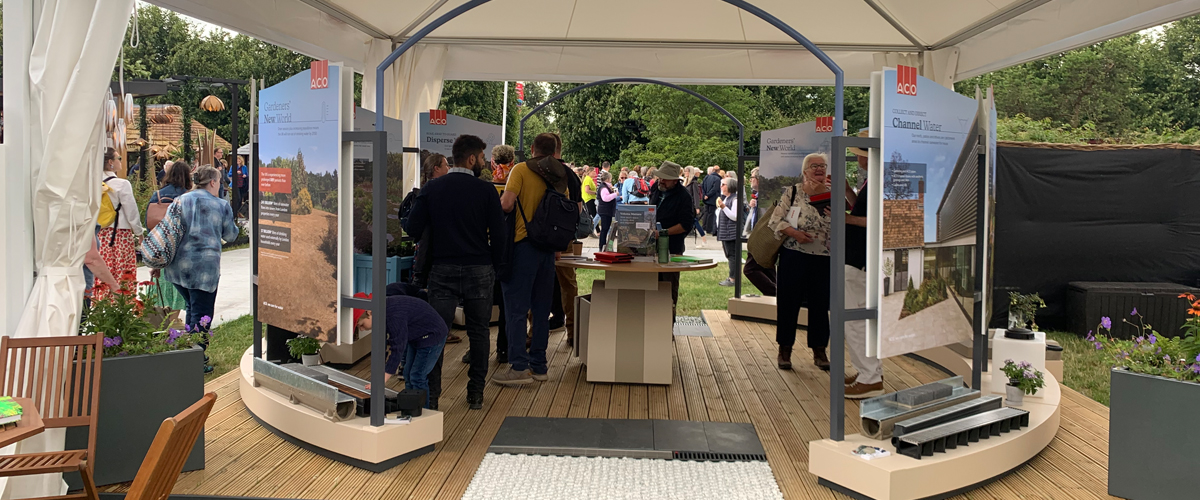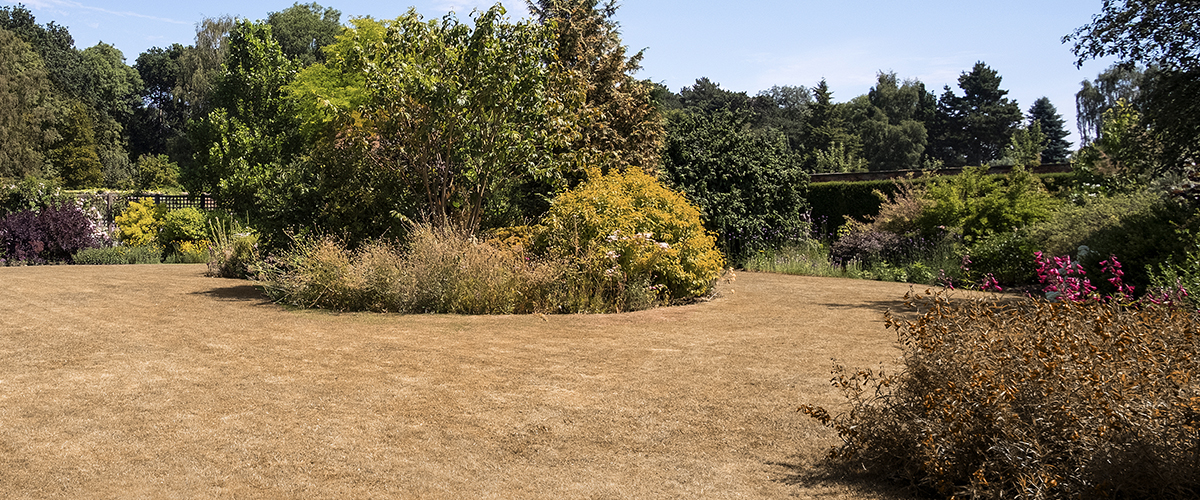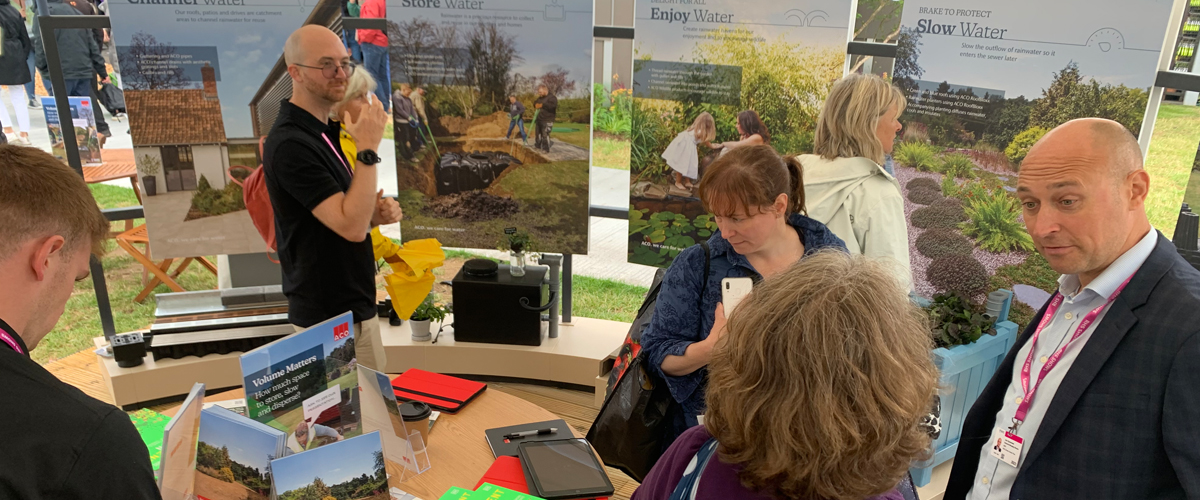 Water Talk
Reimagining rainwater use in homes
We talk about the quality and quantity of water in the news. We talk about too little or two much water in our own homes. In 2023, ACO is encouraging water talk to learn about our use of rainwater at home.
Rain down the drain and drinking water on the garden
We are familiar with images of drought and flood, either from the news or in our own gardens. Yet historically we put rain down the drain and use drinking-quality outside to water the garden or wash the car.
If we model the volumes for an average London property and then expand those to the whole of London, the annual volumes are staggering.
The consequences of our rainwater habits feature on the nightly news – rainwater runoff leads to repeated sewerage overflows into our waterways – and alarming predictions for the future – by 2050 the UK's supply of drinking water will outstrip demand.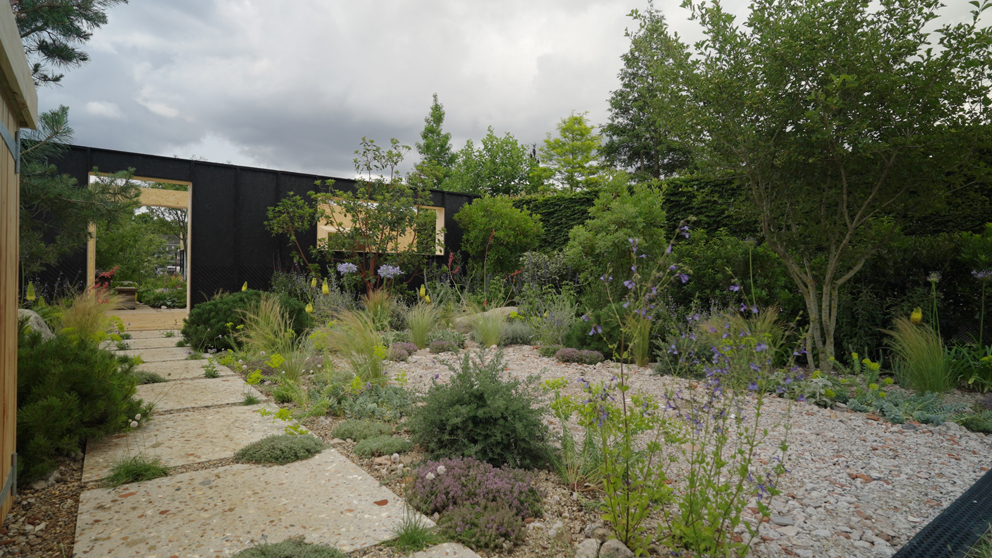 Rainwater in RHS Resilient Garden
In July 2023 ACO partnered with the Royal Horticultural Society (RHS) to bring the RHS Resilient Garden, designed by Tom Massey, to the RHS Hampton Court Palace Flower Festival. In the Resilient Garden and on the ACO Stand we reimagined rainwater as a precious resource to be channeled, stored, enjoyed, slowed and dispersed, using the power of landscape, plants and products.
Water Talk on the ACO Stand
The ACO team spent a fascinating six days discussing with Festival goers their use of rainwater. Most readily agreed that, in the light of drought and flood, we can no longer put rain down the drain and drinking-quality water on the garden. Instead they wanted solutions to manage rainwater more effectively. Storing rainwater toped the Water Talk charts, followed by interest in soakaways and rain gardens, as ranked by the ACO team, reflecting on their conversations at the end of each day.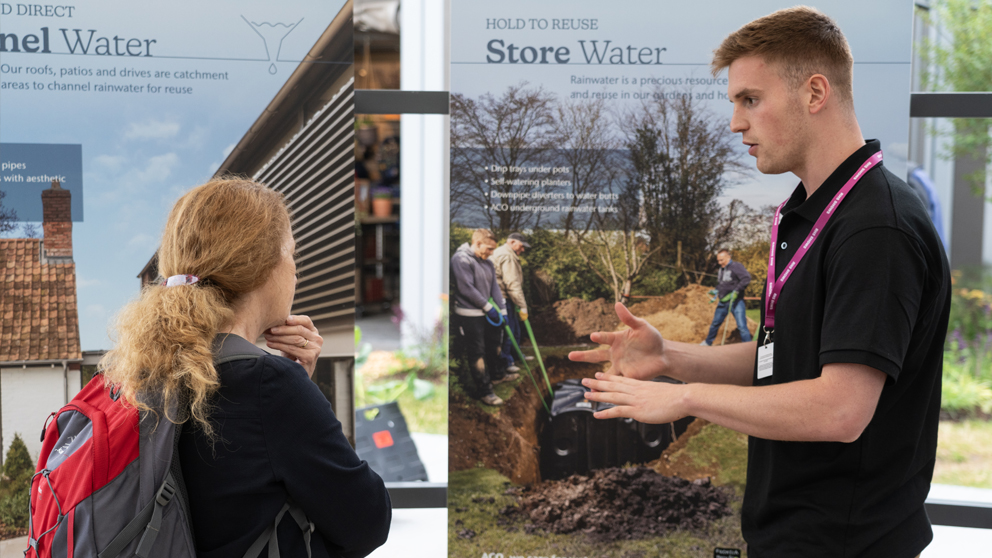 The ACO Water Talk Survey
ACO also surveyed the Hampton Court audience about their rainwater use, both now and in the future.
Festival goers showed a high interest in rainwater solutions, as seen in the left-hand table below.
Yet the table on the right shows two-thirds are still putting rainwater from their house roof into the drainage system, although this is significantly lower for garden buildings. When it came to using drinking water outside, nearly three-quarters stated they used rainwater sometimes, with the rest selecting drinking water only.
While Festival goers showed high interest in a range of rainwater solutions, their habits have been shaped by legislation that presumed a temperate climate and plentiful water, assumptions that have now evaporated.
Mimicking Nature to Manage Rainwater at Home
The natural world is brilliant at managing rainwater. In the seriously wet Pacific Northwest of America, more than 95% of rainfall is absorbed by natural forests, sustaining mighty conifers down to minuscule moss for millennia. We are wise therefore to mimic nature in our homes, deploying the natural ability of plants and soil to absorb and disperse rainwater.
While plants and soil are allies to manage rainwater during heavy downpours, the lack of water was foremost in the minds of gardeners at Hampton Court. In 1991, Beth Chatto created her now iconic Gravel Garden in dry Essex which has never been irrigated since. Yet how does such drought-resistant planting translate to wet Wales and heavy clay soils?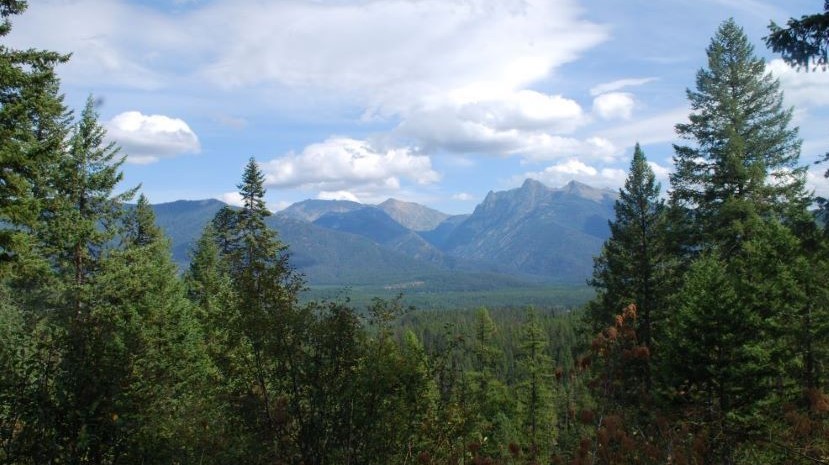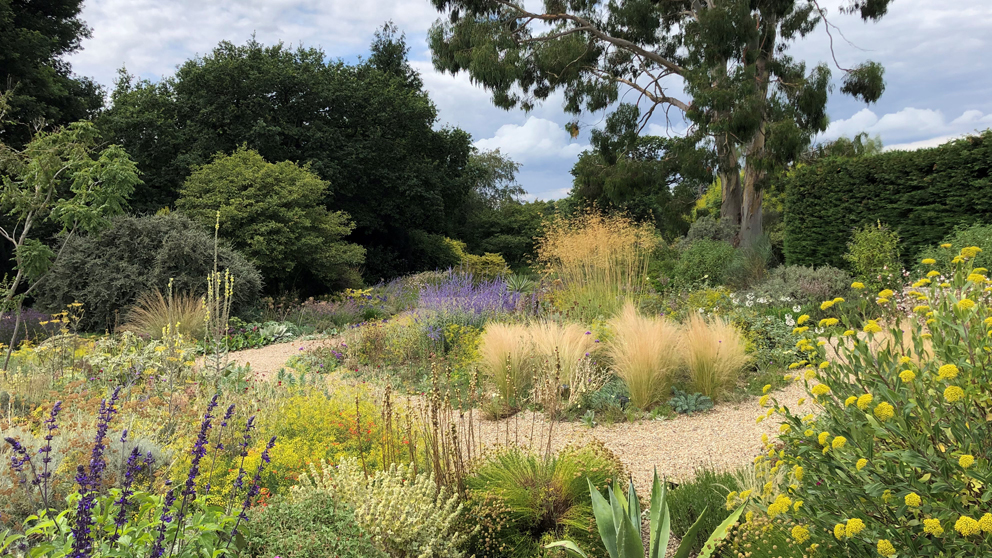 Foundational Principles of Domestic Rainwater Management
Integrated: Hampton Court gardeners want to store rainwater for reuse. But where does the water flow before and after the storage tank? How can tanks enable a response not only to drought but flood? Our approach is too often single-solution and fragmented across trades, professions and products.
Multiple: Start from the top and work down to create a series of gravity-fed solutions that channel, store, slow and disperse rainwater from roof level to ground level and below. If we design for the endpoint only, a single solution must deal with all the rainwater runoff – often a large soakaway in a big hole.
Simple: Attending to soil health and choosing plants that cope with periods of flood and drought is more straightforward (and often cheaper) than extensive engineered solutions. Gravity trumps pumps. Maintaining above-ground solutions is easier than below-ground ones.
Fun: Replacing rampant paving with planting absorbs rainwater, delights the senses and encourages wildlife. Green roofs transform sterile tiling and bitumen into new habitats for plants and animals. The playful cascading of rainwater from one solution to the next brings enjoyment. Drainage can be artistic!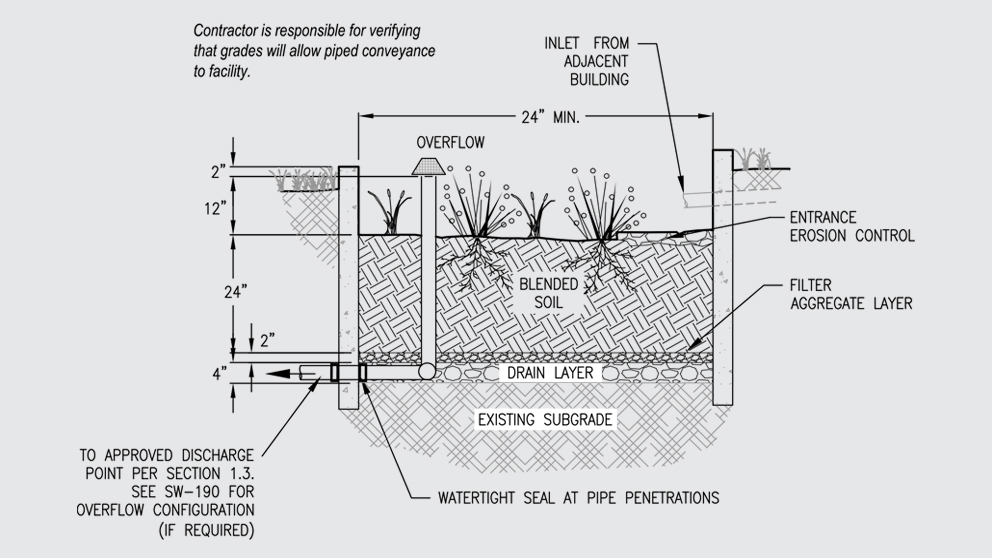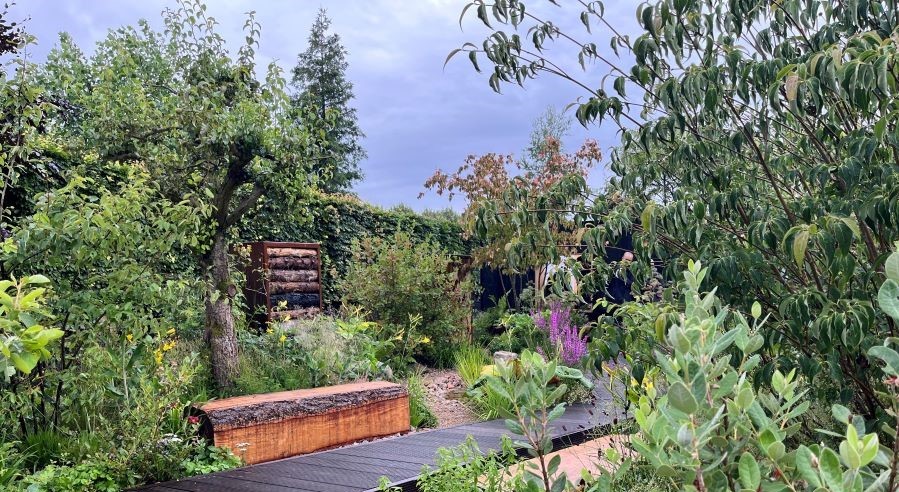 Continuing the Conversation
◼️ Join the conversation by downloading a copy our booklet Reimaging Rainwater in Gardeners New World to see the solutions we displayed at Hampton Court.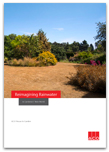 Cick here to access the sources of information and rationale for the calculations used in Rainwater Reimagined in Gardeners' New World.
Some of the ACO Products in the RHS Resilient Garden
Domestic Rainwater Solutions